You are here
Maya Wang: "Hope" from NYU Futures Global Scholar '20 During the COVID-19 Pandemic

In January 2020, as students prepared for their Chinese New Years travel, an unfamiliar virus began to pose a threat to normal life. This virus, which took hold of the city of Wuhan, shut the borders of Hubei, and sent China into a nationwide two month self-quarantine to flatten the curve and stem its spread, is now known as the COVID-19 pandemic which is now affecting life in every corner of the world.
Initially, this virus seemed isolated in China. Medical professionals worked tirelessly to contain it, but it was impossible to simultaneously contain a different "virus" that arose from its existence: the "virus" of fear and paranoia, which caused a sharp rise in xenophobia and racism towards people of Asian descent around the world.
NYU Shanghai students were motivated to act to address both of these pandemics. They created a campaign to donate to emergency relief organizations that reached its goal in 72 hours. They created a virtual choir to perform the reality show anthem "We Are Not Strangers." An alumni created a photo series of Shanghai during the period of social isolation practiced by the entire city. Some students wrote essays. Others created art and even a zoom play. NYU Futures Global Scholar Maya Wang, IMA '20, was one of the students who utilized art to share her message. 
In an interview, she addressed her initial motivation to create her piece, 《希望》which translates to "Hope" in English.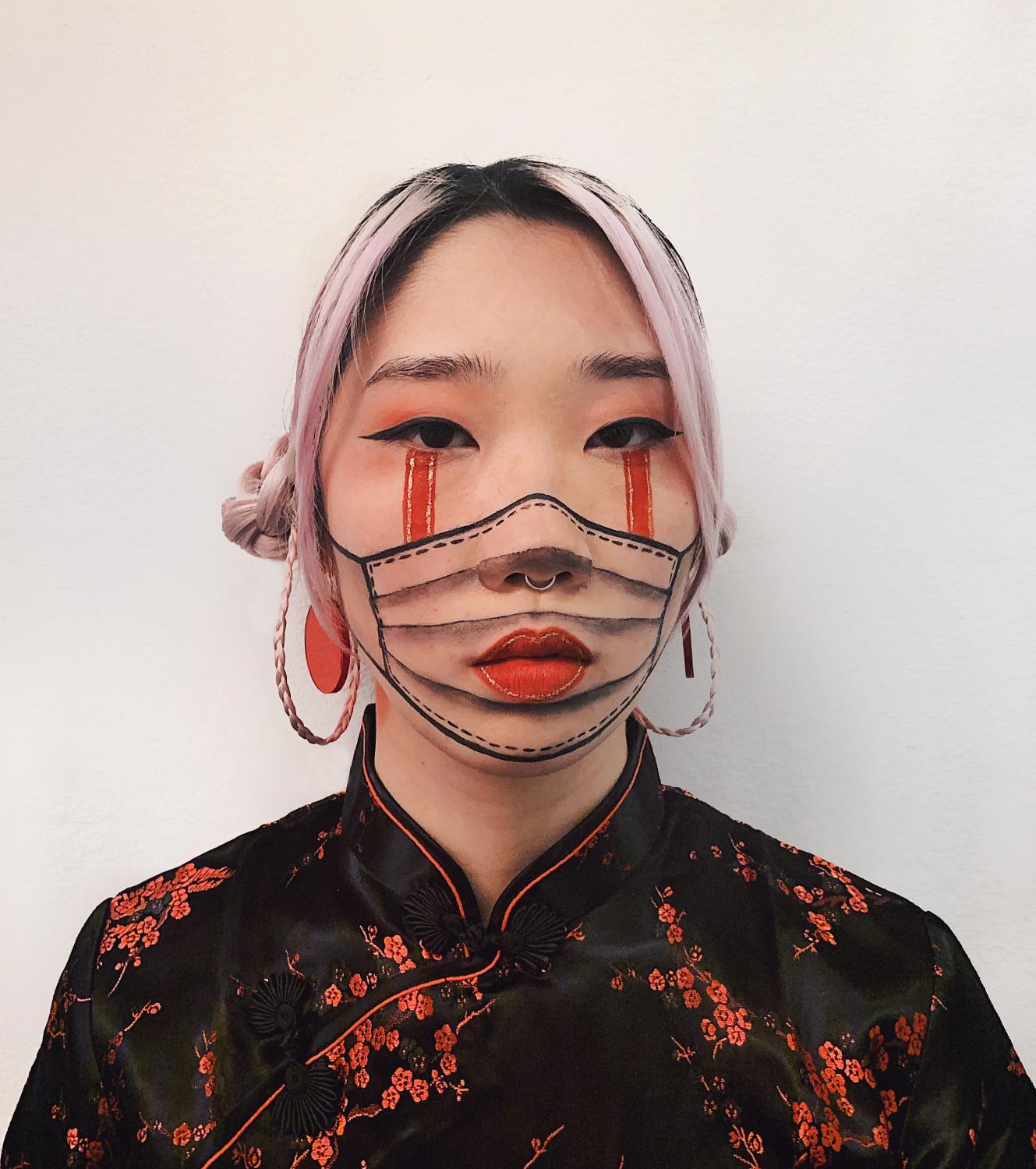 "As a Chinese-American and as someone who has friends and family [in China], I was most concerned about how the epidemic was going to pan out and the stark contrast between what Western media showed us and what I heard daily from my people [in China]."
"I really wanted to project human empathy, and see it as an outcome of this pandemic, because I was seeing a significant amount of xenophobic and racist comments and I wanted to showcase that this is not just a medical issue, and we can't treat it just like a political, or public health issue. It is a human issue."
Wang wanted to address the complexity of this now pandemic, and to show that all the negative outcomes, not just those that affect health, needed to be addressed. But, she also wanted to provide something that individuals need during any time of crisis-- hope for the future. 
"I also wanted to have hope for myself and my friends, and hope that life would return back to normal and that I would be able to conclude my senior year in Shanghai. And unfortunately, while that is not the case, this piece allowed me to give everyone an insight as to what was going on in my life and my perspective on it." 
The post was viewed over 16,000 times, received over 640 likes on instagram, many public comments, and led to countless private messages. Wang elaborated that she felt her perspective was well received, and that the piece led to many impactful conversations with friends, followers, and individuals who followed the hashtags. Her hope is that this piece will ignite that empathy in the individuals that it resonated with.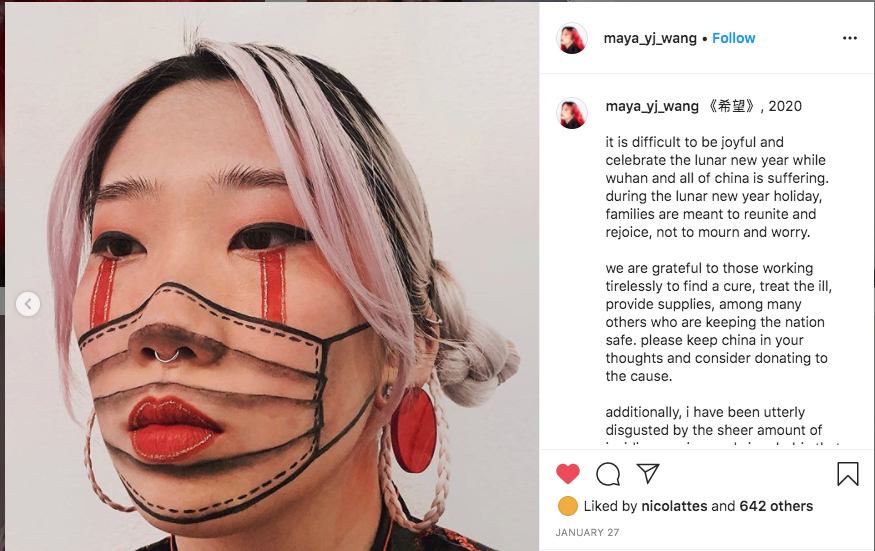 Wang has cherished the strong sense of community that she developed at NYU Shanghai, and the subsequent support it has provided during this difficult time. She noted that " I would definitely say that my education and the philosophy at NYU Shanghai has really encouraged me to speak out about issues that I care about. As a IMA senior, I've been able to create a lot of projects about things that I care about. The fact that this is all happening on social media and digital media drives home the point that even though we can't be together in person, there is a community online. And that's something we should really work to cherish and build up." 
Wang could not have predicted that just a month after our interview, the entire NYU global network would be conducting their classes solely online. She is still hopeful for the future, and plans on staying in New York after she graduates to work in graphic design and/or the art scene. Her resilience is as inspiring as her art.