You are here
10th Anniversary Fund
A big thank you!
The 10th Anniversary (2012-2022) is a big milestone we celebrate at NYU Shanghai and we thank you for being part of our 10th Anniversary campaign. As of June 1, 2023, we have far exceeded our goal and raised a total of $ 24,438,678.77. Your contribution plays a vital role in supporting causes that are close to our hearts within the community. Through the gifts raised by this campaign, we will prioritize areas of utmost importance, including providing scholarships and financial aid to deserving students, fueling faculty research initiatives, and supporting events that boost growth of our academic and community programs. These efforts contribute to the growth and vitality of our campus, creating an environment where our University can thrive and flourish.  As we look forward to the next chapter of NYU Shanghai's growth, we hope you will continue to support us alongside and join us in celebrating the progress we will make in the years to come.
Click here to see more about NYU Shanghai's 10th Anniversary.
Yifei Li 李逸飛
Assistant Professor of Environmental Studies, NYU Shanghai; Global Network Assistant Professor, NYU
I feel most at home at NYU Shanghai. That is, home in the richest sense of the word -- a natural habitat for curious minds, a repository of spirited exchanges, a shelter for unorthodox views, a cradle of lifelong intellectual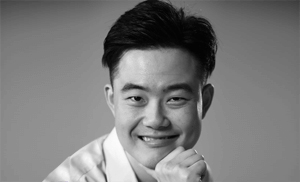 Yao Yao'22 姚尧
MS in Quantitative Finance
My NYU Shanghai education has provided me with a platform on which I am able to look at things from both sides: Chinese and Western. In a world where mutual understanding is urgently needed, I truly appreciate NYU Shanghai equipping me with a unique cultural empathy that allows me to be even more accepting, understanding, and benevolent as a global citizen.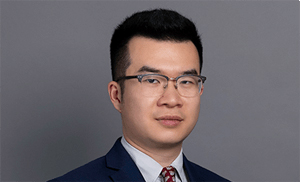 Carly Siuta '19
Senior Specialist of Student Well-Being; Adjunct Instructor of Social Work; Joint NYU MSW Program at Shanghai and New York
II'm not sure what NYU Shanghai will be ten years from now, and that's exciting! I hope that NYU Shanghai continues to be a school that attracts students who are open, brave, and engaged. I'm always inspired by how our students lead our community to think and grow together in new and different ways.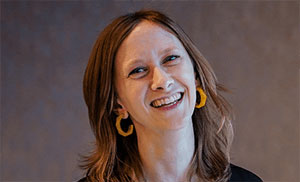 Carter Sky Christensen '23 柯子凡
Chemistry major, Chinese minor Global Futures Scholar
My scholarship has allowed me to be able to actually attend university as, without it, I would not be able to afford to do so. It has also allowed me to join research groups and internships during the summer and school year without having to worry about funding my education as much.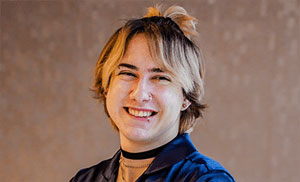 Jasmine Zhang '22 张思敏
Social Science Charlene W. Tang & Edward J. Fang Global Scholar
My scholarship not only serves as a recognition of my academic accomplishments, but also has enabled me to pursue a social science major, one that I am truly interested in. Studying social science at NYU Shanghai is unique because we often examine China from a Western perspective, while living in a Chinese context. I would not have this opportunity if I had to worry about how to pay for my education.