You are here
NYU Shanghai's Fourth "Lighting the Way" Scholarship Gala

On November 1 2018, the NYU Shanghai Education Development Foundation hosted the fourth "Lighting the Way" Scholarship Gala on the 15th floor of the academic building. More than 130 joined the gala, including NYU Shanghai donors and friends, NYU Shanghai University leadership, NYU Shanghai Education Development Foundation Board leadership, scholarship recipients, alumni, faculty, and staff. Every year, scholarship gala brings together scholarship recipients and donors. It is an opportunity for the university to show appreciation to donors and supporters who have been helpful with the development of NYU Shanghai.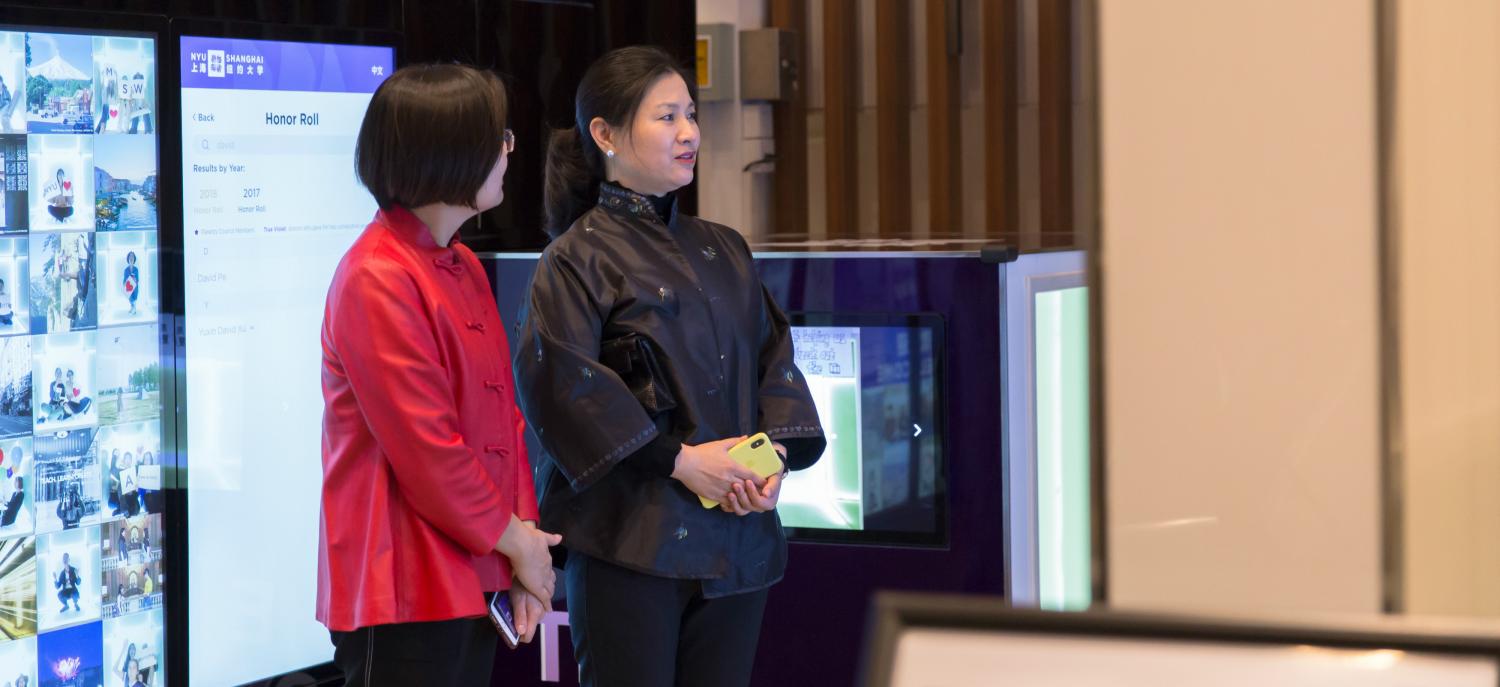 Donor Ms. Yang watching thank-you videos recorded by NYU Shanghai students at The Box space on campus.

Winning photos taken by NYU Shanghai students during their study away semesters at 3 NYU degree-granting campuses and 11 NYU global academic centers.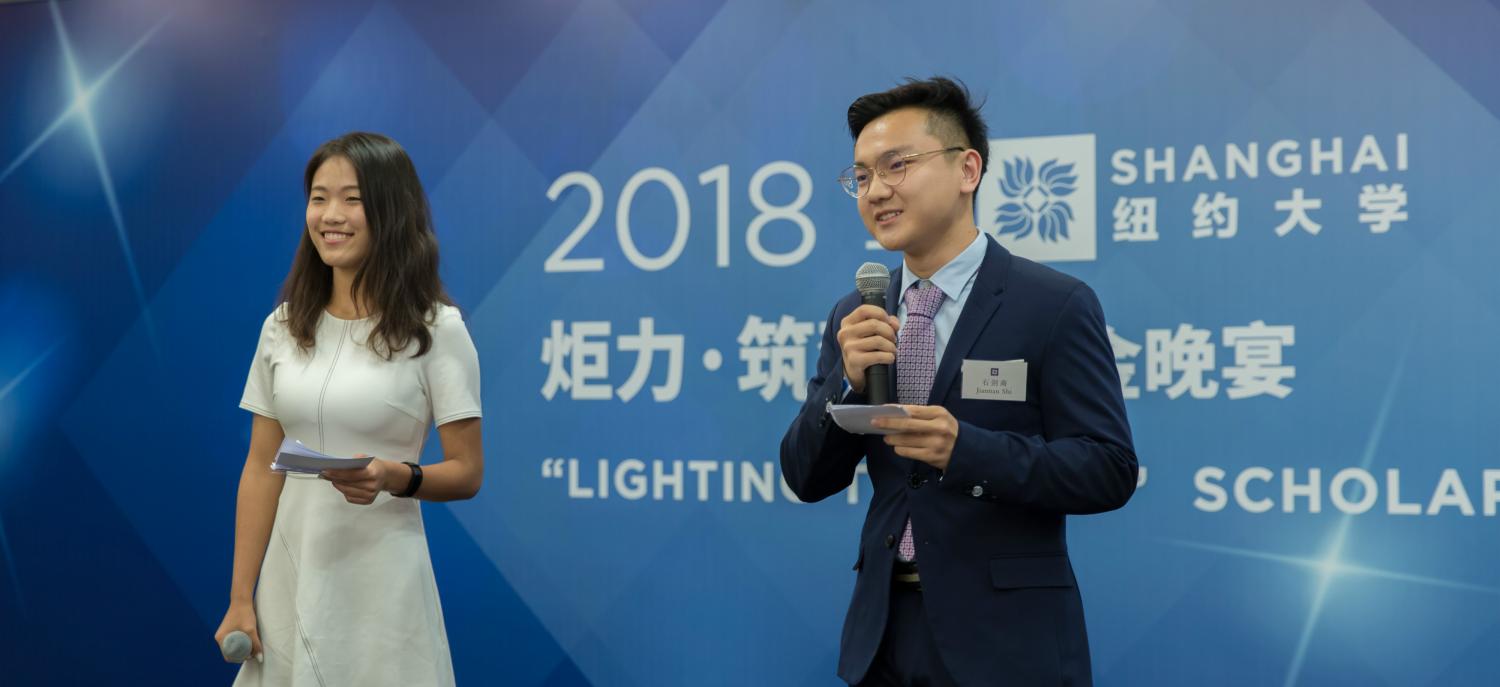 Jiannan Shi'20 and Xiaoyan Kong'20,  were the hosts of the gala. Scholarship recipients Xiaoyan Kong and Jiannan Shi expressed their sincere gratitude to donors. "I was born and raised in a town in Anhui province. My parents and I moved to Shanghai where we fought for a living and found our home. This may not sound like an ideal childhood, but I got to befriend migrant workers who opened my eyes to the richness of Chinese culture," Xiaoyan said in her remarks to the audience. "I would like to thank the donors' generosity for giving me this opportunity to study at NYU Shanghai where I have met friends from all over the world and experienced the great diversity of this planet."
This year, 455 freshmen joined NYU Shanghai, making Class of 2022 the largest since the founding of the school.  NYU Shanghai also saw an increase by 11 percent in the number of applications in 2017, a sign of its increasing popularity around the globe. To date, NYU Shanghai has established 25 named scholarship funds supporting an average of 340 students every academic year. "All these achievements would not be possible without the support from our donors. Thank you for making the commitment to NYU Shanghai and for believing in the power of education," Jiannan added.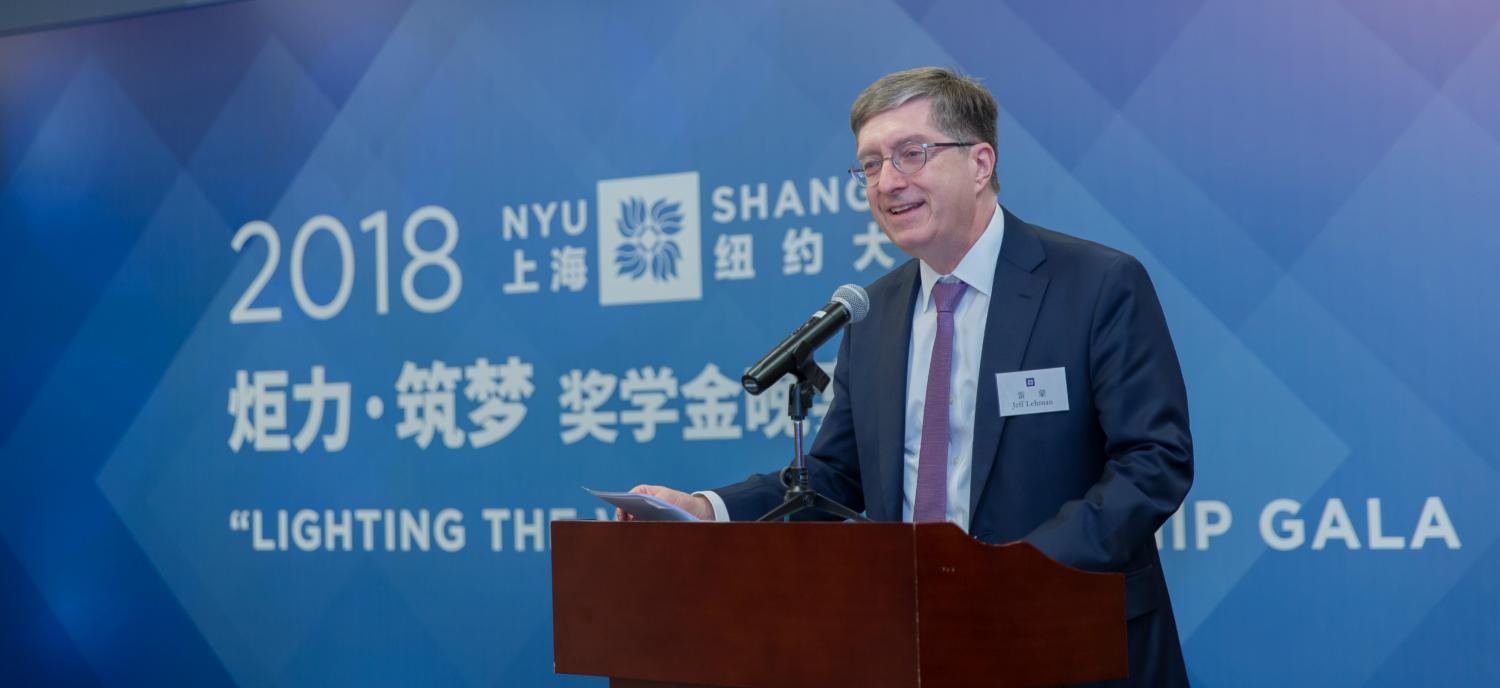 "NYU Shanghai is entering its 6th year of operation, and our community is going stronger than ever," said Vice Chancellor Lehman, highlighting the University's progress and many successes.  He noted that this year's Nobel Prize in Economics was given to Professor Paul Romer, a founding faculty member at NYU Shanghai who once gave weekly lectures to the inaugural class in 2013.  
Following the Vice Chancellor's opening remarks, Mr. Gao Qi shared his thoughts as a donor and a former NYU parent. Mr. Gao and his wife Ms. Xia Nannan have supported NYU Shanghai since its earliest years. In 2015, NYU Shanghai named a classroom on the 3rd floor of the academic building, "Gao & Xia Classroom," in recognition of their contributions to the school.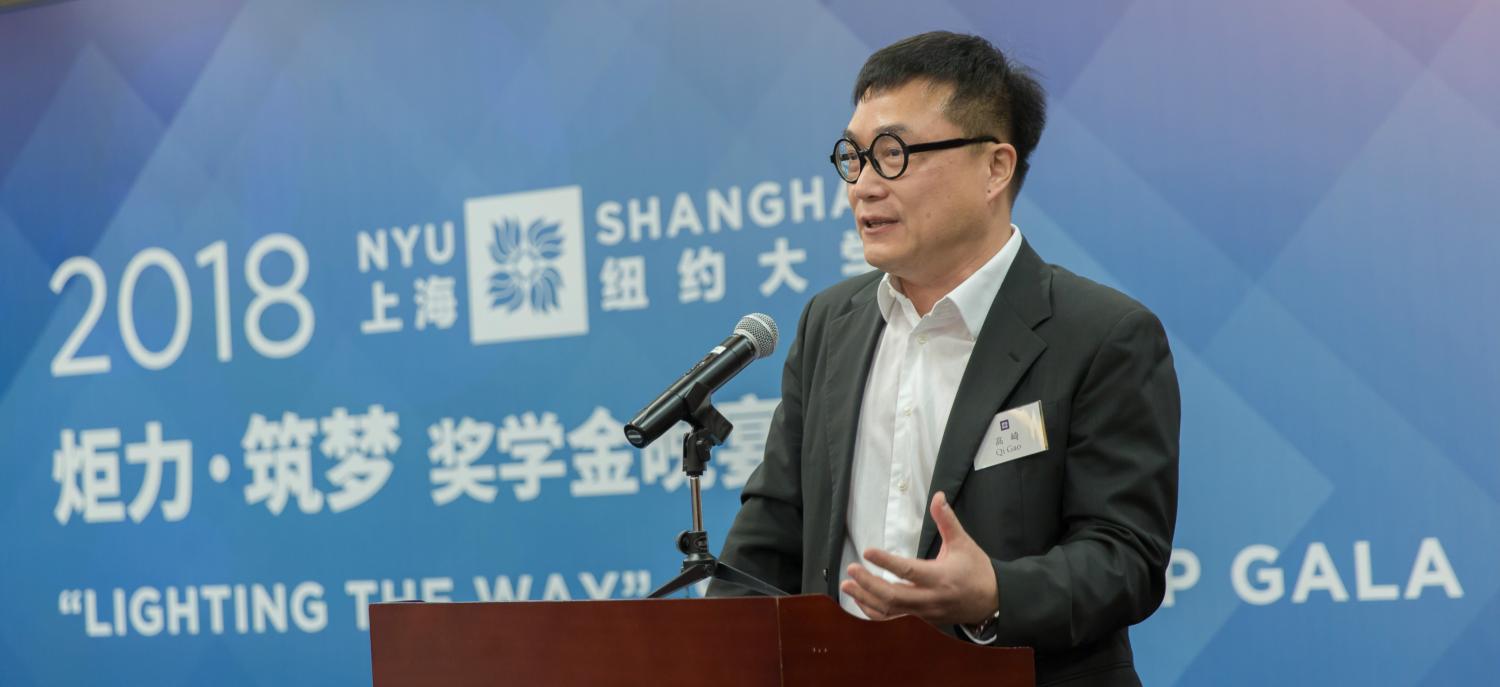 Mr. Gao is the General Engineer of Shanghai Tongji Urban Planning & Design Institute. He is also a member of Experts' Committee of Housing Construction and Modernized Industrial Technology. He believes that extraordinary faculty and talented students are two core elements of a great university.  "The resources and support from alumni, parents, and donors have brought students like Xiaoyan who came from a migrant worker family to this university. Donations can be made in a variety of means. With more support, the school will continue nurturing young students who would carry the higher mission of building a better world for all."
Donor connecting with scholarship recipients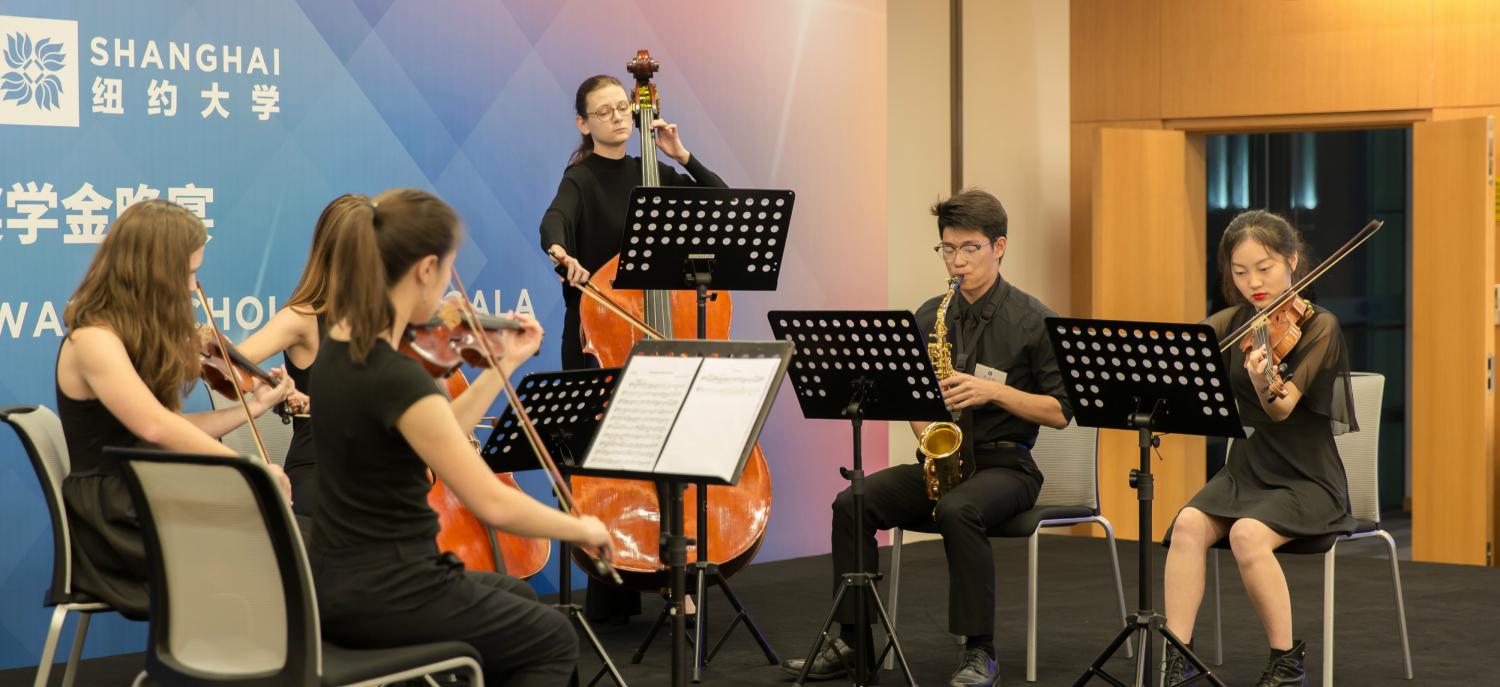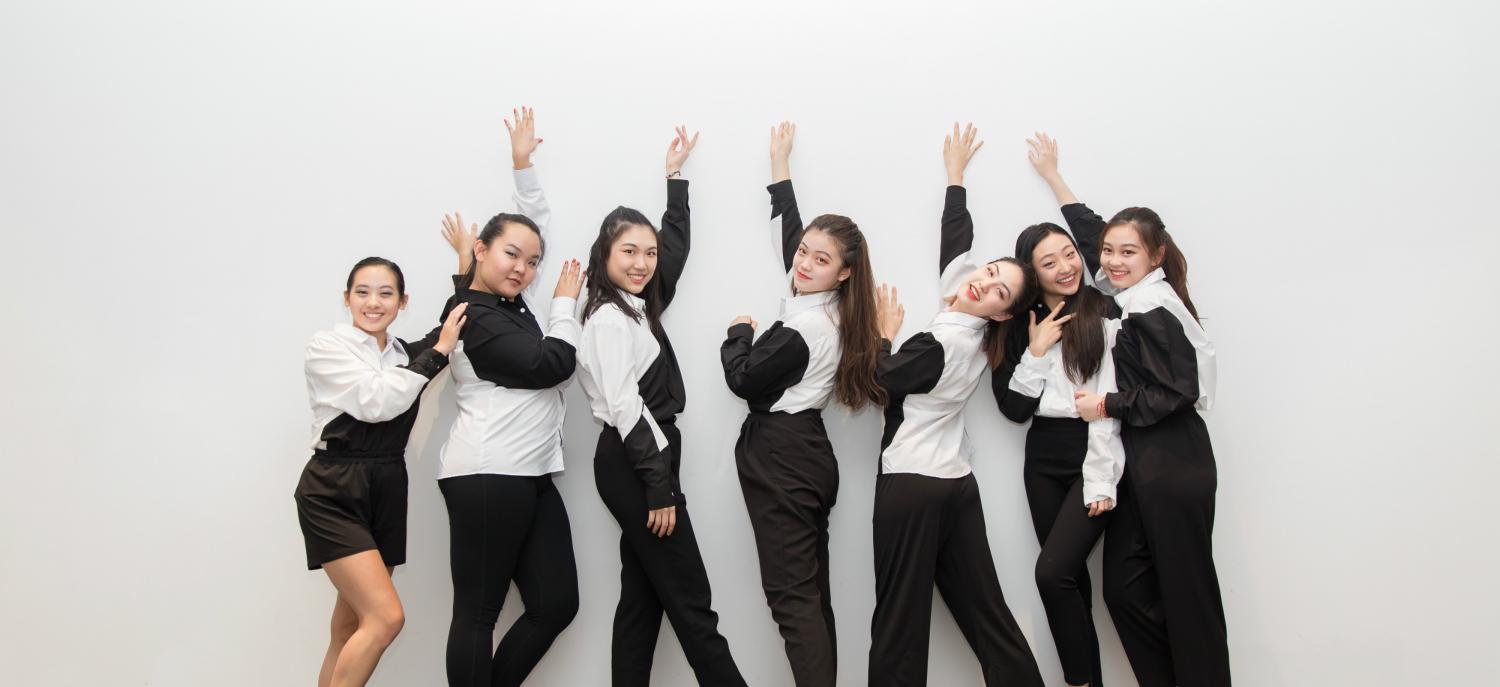 NYU Shanghai students also provided the evening's entertainment: an instrumental music ensemble and a modern dance entitled "grateful"
Three NYU Shanghai graduates returned to the campus and joined Vice Chancellor, Jeffrey Lehman, for a lively panel discussion.  Shawn Gu '17, Vivian Yuwei Wu '17, and Danni Wang '18 shared their unique experience on the Century Avenue and talked about areas they would like to support as alumni in the future. 
Working as a marketing specialist at Unilever China, Vivian Wu said that her confidence and outspoken personality were shaped by the education received at NYU Shanghai. "If I become a donor one day, I want to support research programs at NYU Shanghai because this is how I found my career path and real interests." she said.  During her sophomore year, Wu received a research scholarship, which empowered her with a life-changing opportunity to conduct research with NYU Shanghai Dean of Business Professor Yuxin Chen.
Danni Wang joined Smith & Associates after graduating from NYU Shanghai. She thanked the Career Development Center for helping her try out different fields and secure top-notch internships in freshman and sophomore years. "Scholarship I received from NYU Shanghai taught me a mechanism that if I try hard enough, I can make things happen," Danni said. She hopes to pay her scholarship forward by one day supporting a scholarship at NYU Shanghai.
As a member of NYU Shanghai's founding class, Shawn Gu took his adventurous spirit to the workplace. Having joined a newly-started international NGO, Shawn compared his work of building a new culture and organization from the ground up to the experience at NYU Shanghai. In the future, he would like to support student volunteer programs at NYU Shanghai to cultivate a heart of gratitude and to give back to the community through actions.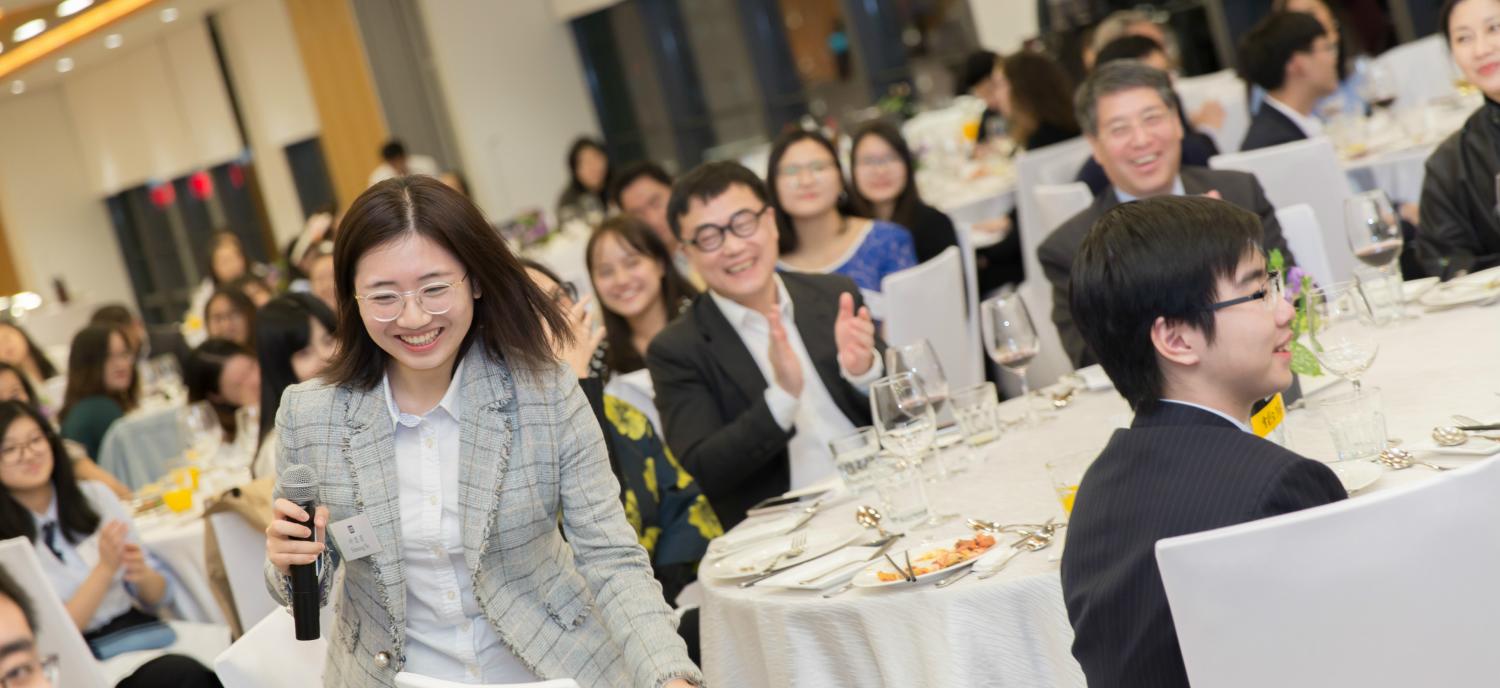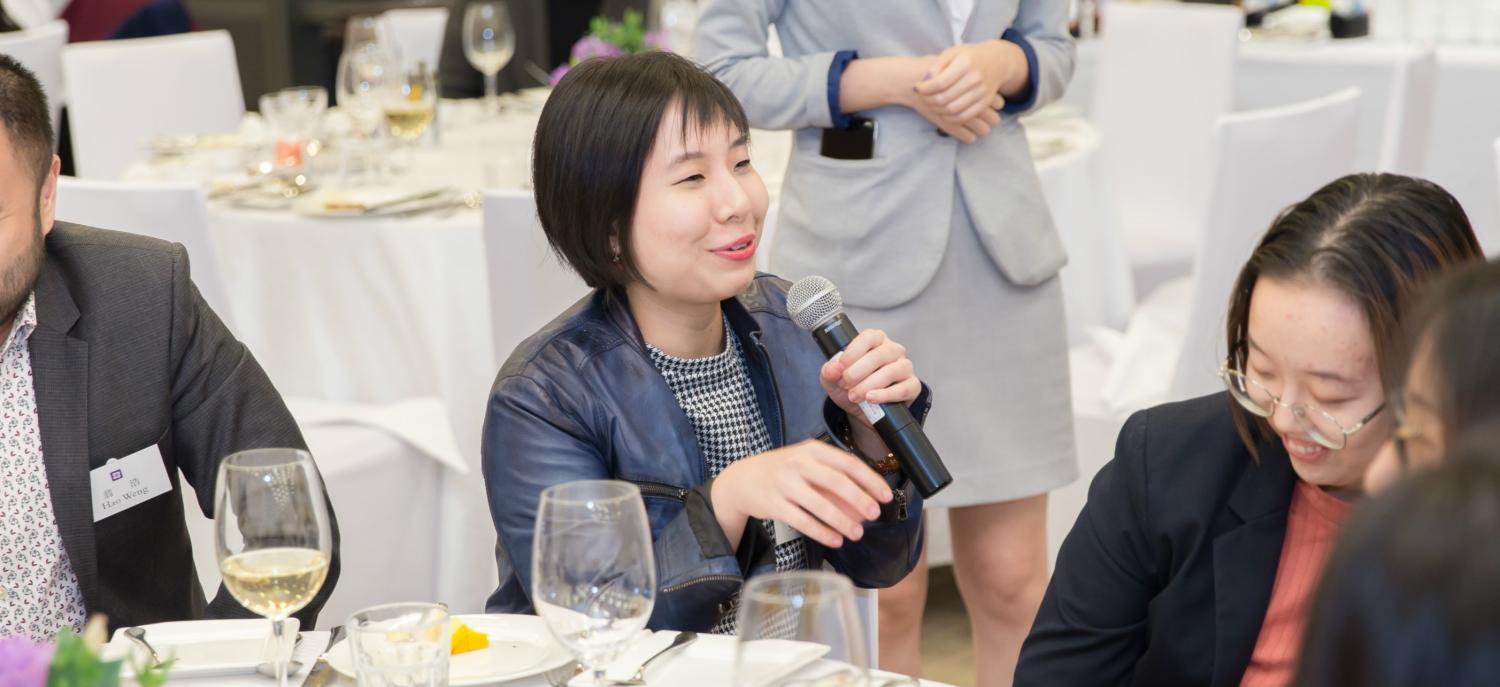 Quiz#1: the name of the fund that is named after NYU Shanghai's founding year and whom the Fund supports. (Answers: the 2013 Fund, supporting NYU Shanghai freshmen)
Quiz #2: the name and location of the donor appreciation installation on campus. (Answers: The Box, on the mezzanine between the first and second floor)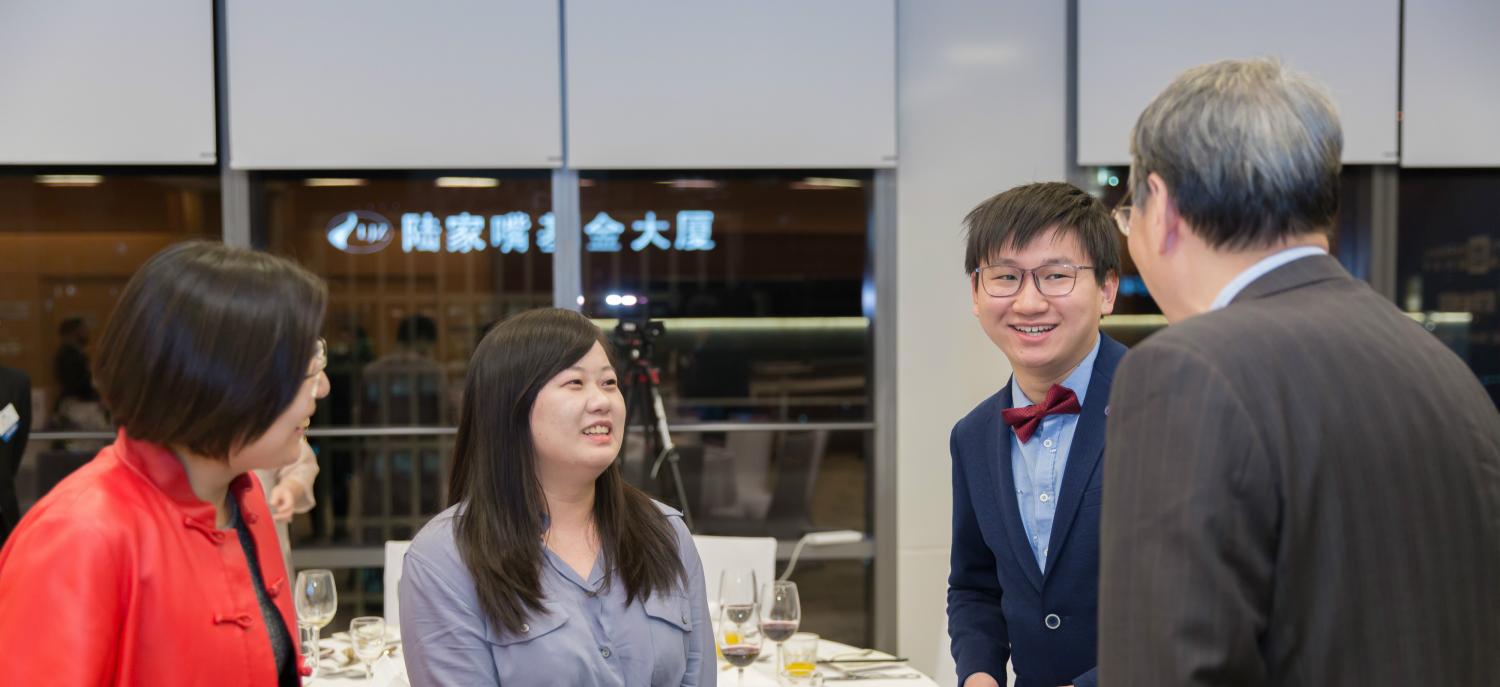 The evening was filled with life-changing stories. "The future belongs to the young generation," Chancellor Yu added, "Investing in education is the best mean to build a bright future and to advance civilization for all humankind." Chancellor Yu closed out this celebratory night by thanking all who have supported and helped NYU Shanghai along the way.