On the evening of February 28th, dozens of NYU friends, parents, and alumni gather with Leadership from NYU and NYU Shanghai to welcome the new NYU President Andrew Hamilton, along with his wife Jennie Hamilton.  This is the first official function for Andrew Hamilton in Shanghai since his recent appointment as the 16th President of New York University.  The gathering was held atop the Citic Plaza.  This special dinner event was an opportunity for the NYU Shanghai community to meet with President Hamilton, to hear his vision for the future of the university, and to share in welcoming him.  The casual meet-and-greet that preceded the dinner gave the assembled friends, parents, and alumni of NYU time to share their ideas and insights during the pleasant conversation.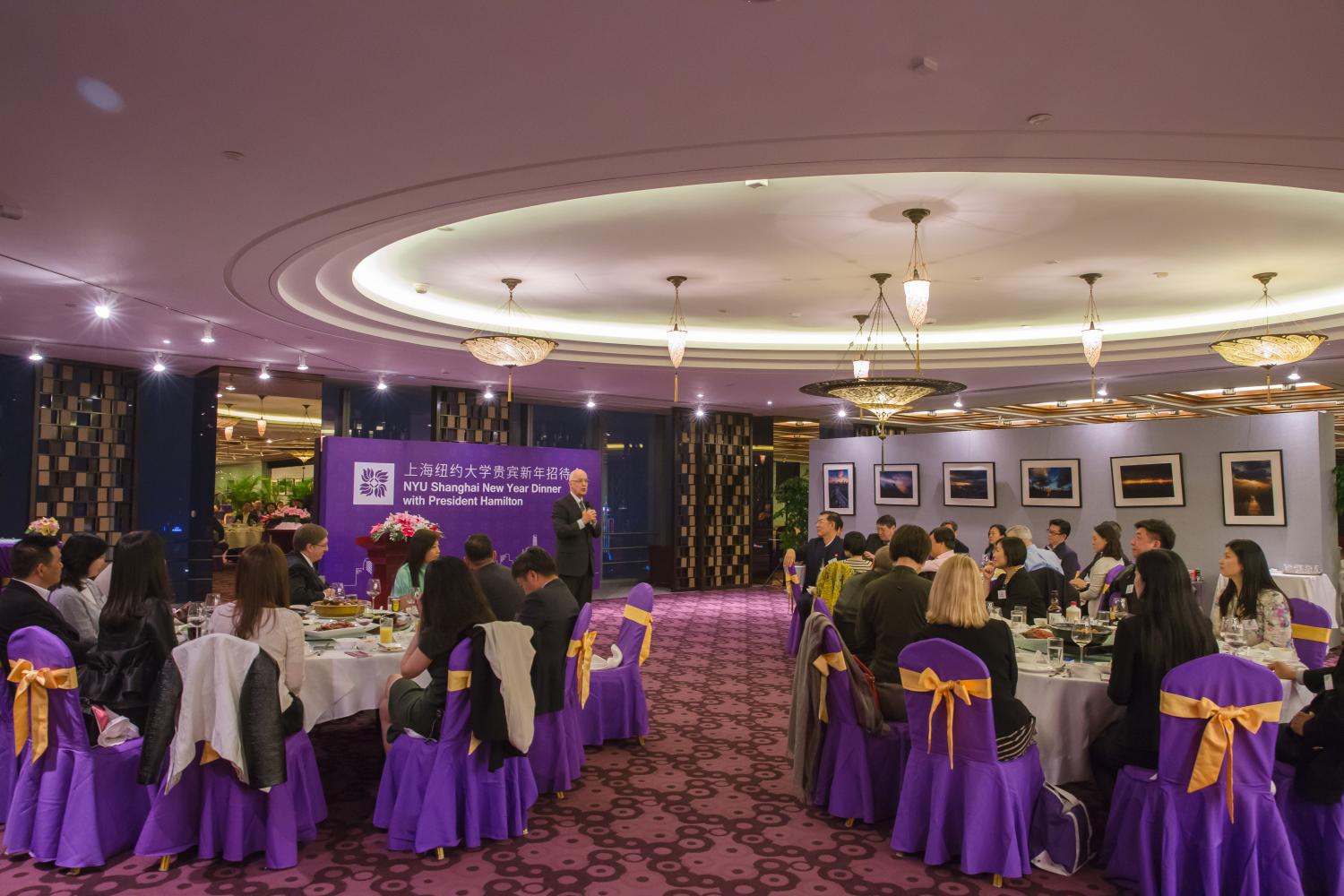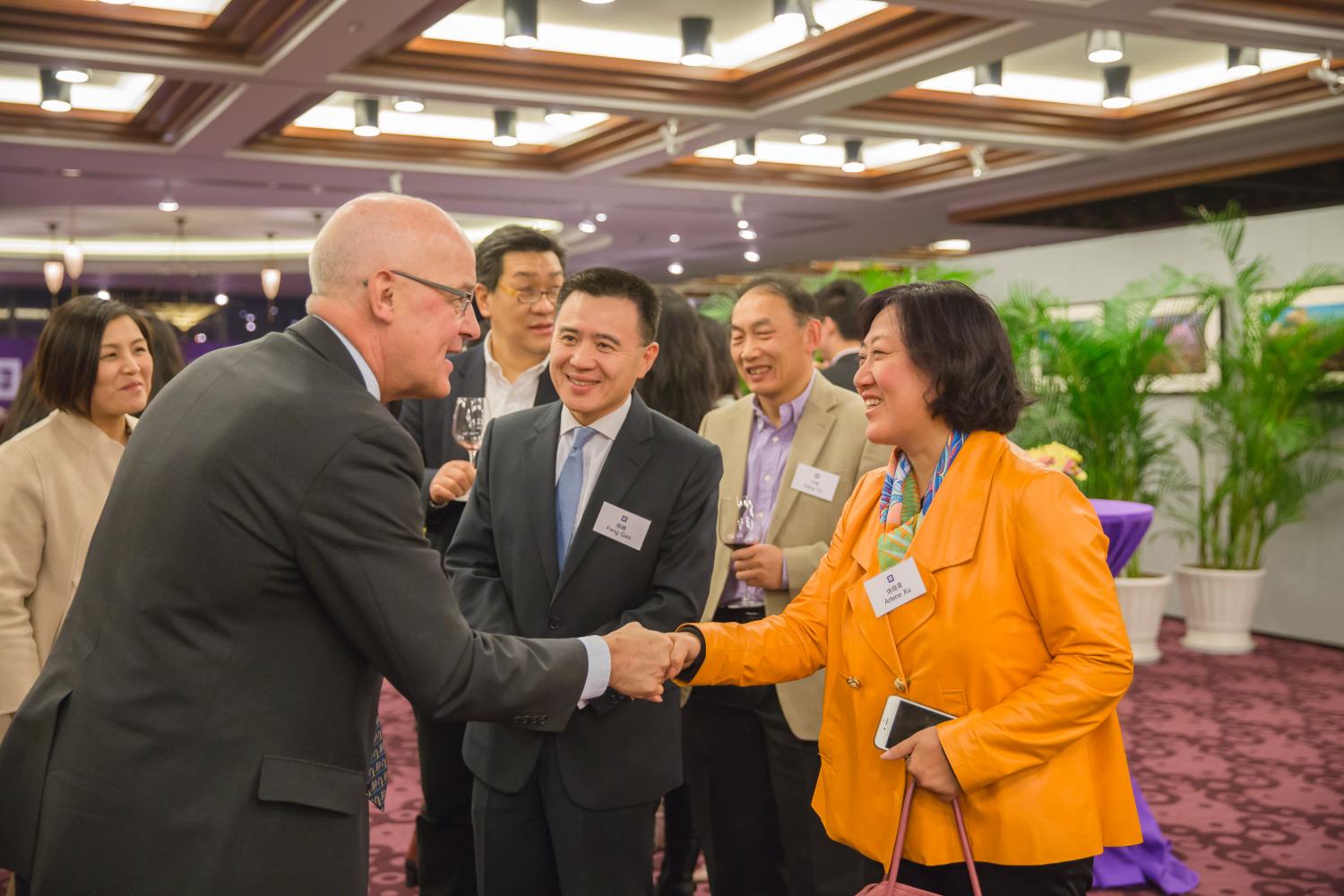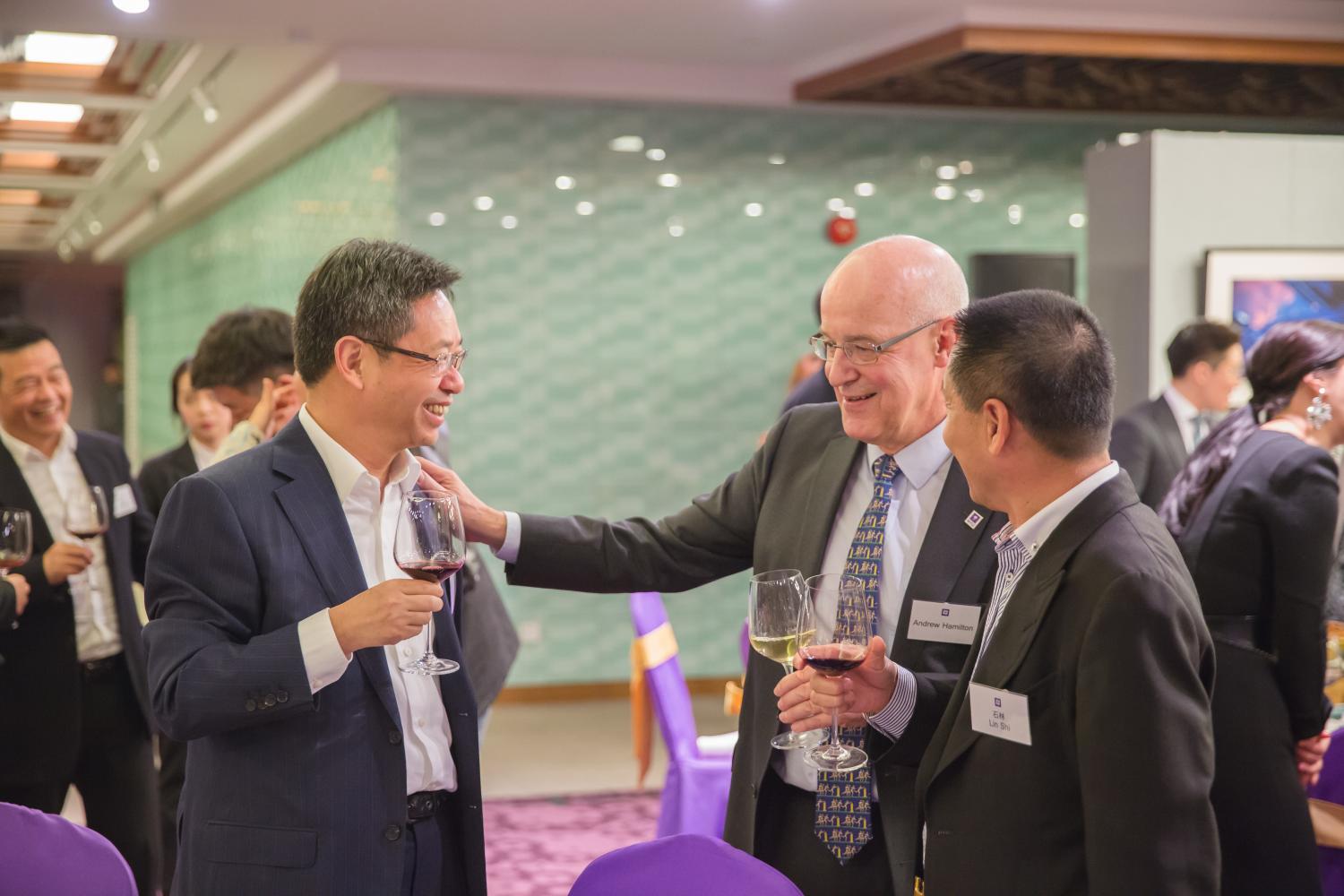 In his speech which opened the dinner, NYU Shanghai Chancellor Yu Lizhong offered a special greeting to the Hamiltons on behalf of everyone gathered.  He then also gave a special thank you to Mr. Ding Jinsong and his lovely wife Yang Xiaohua for hosting such a splendid event.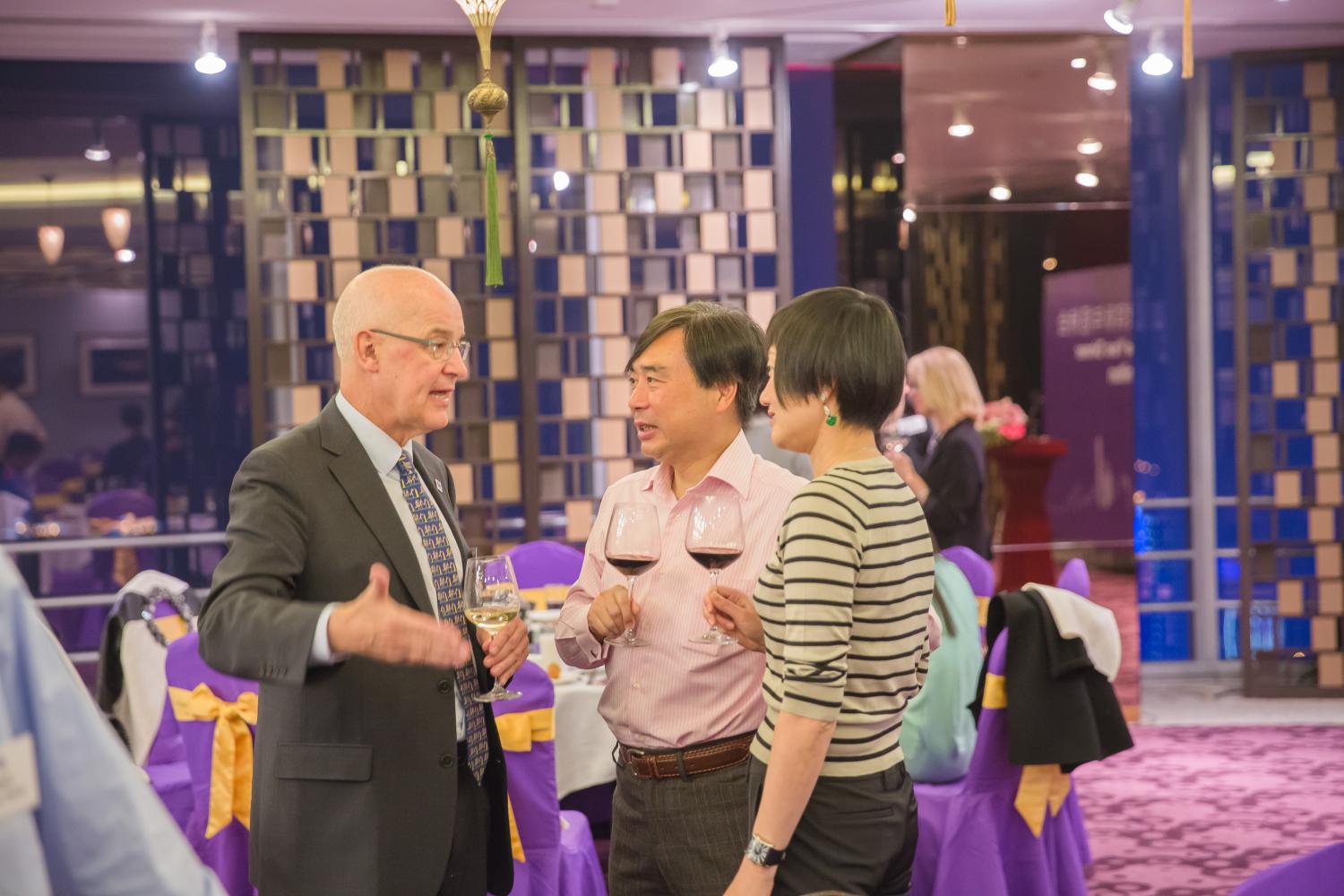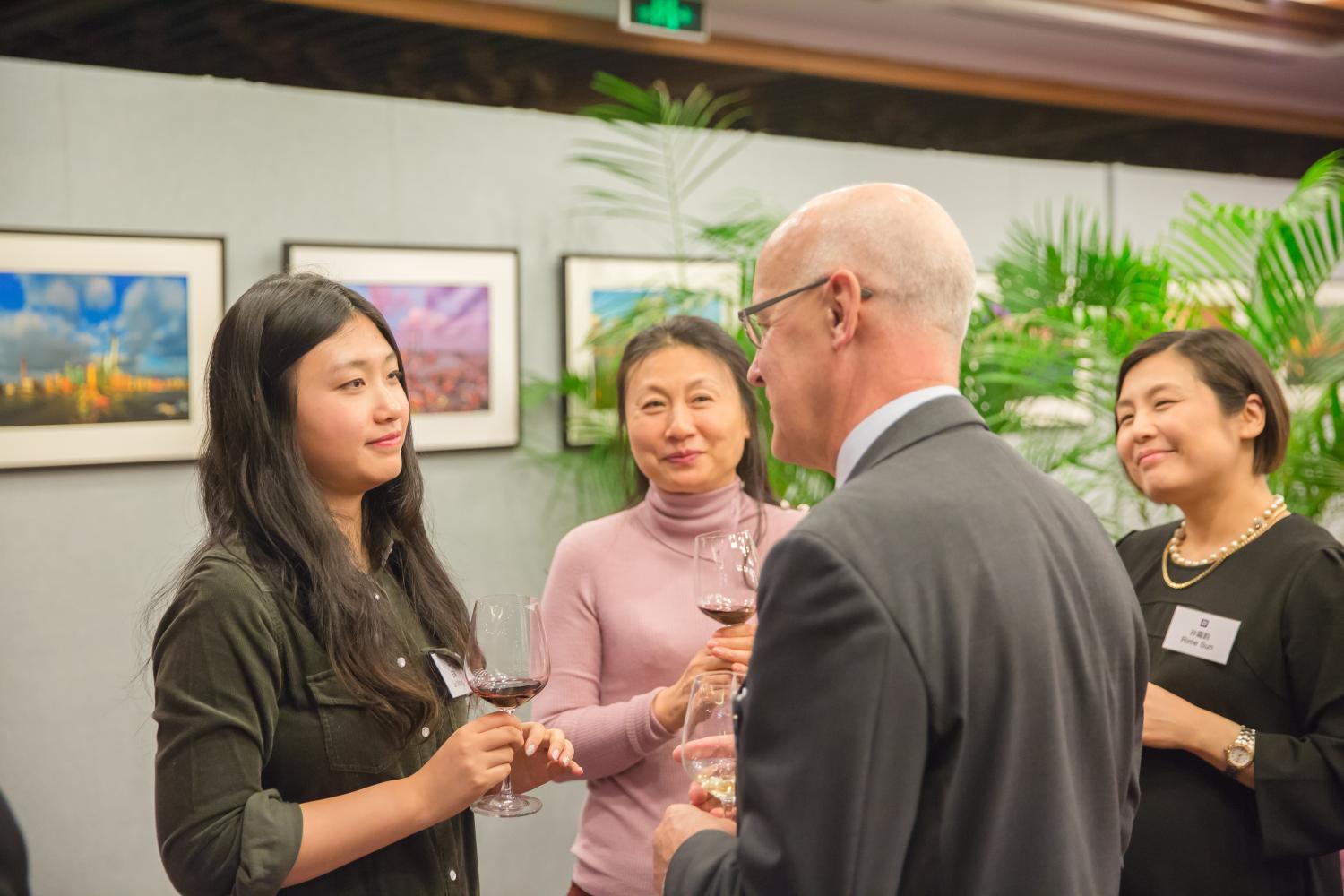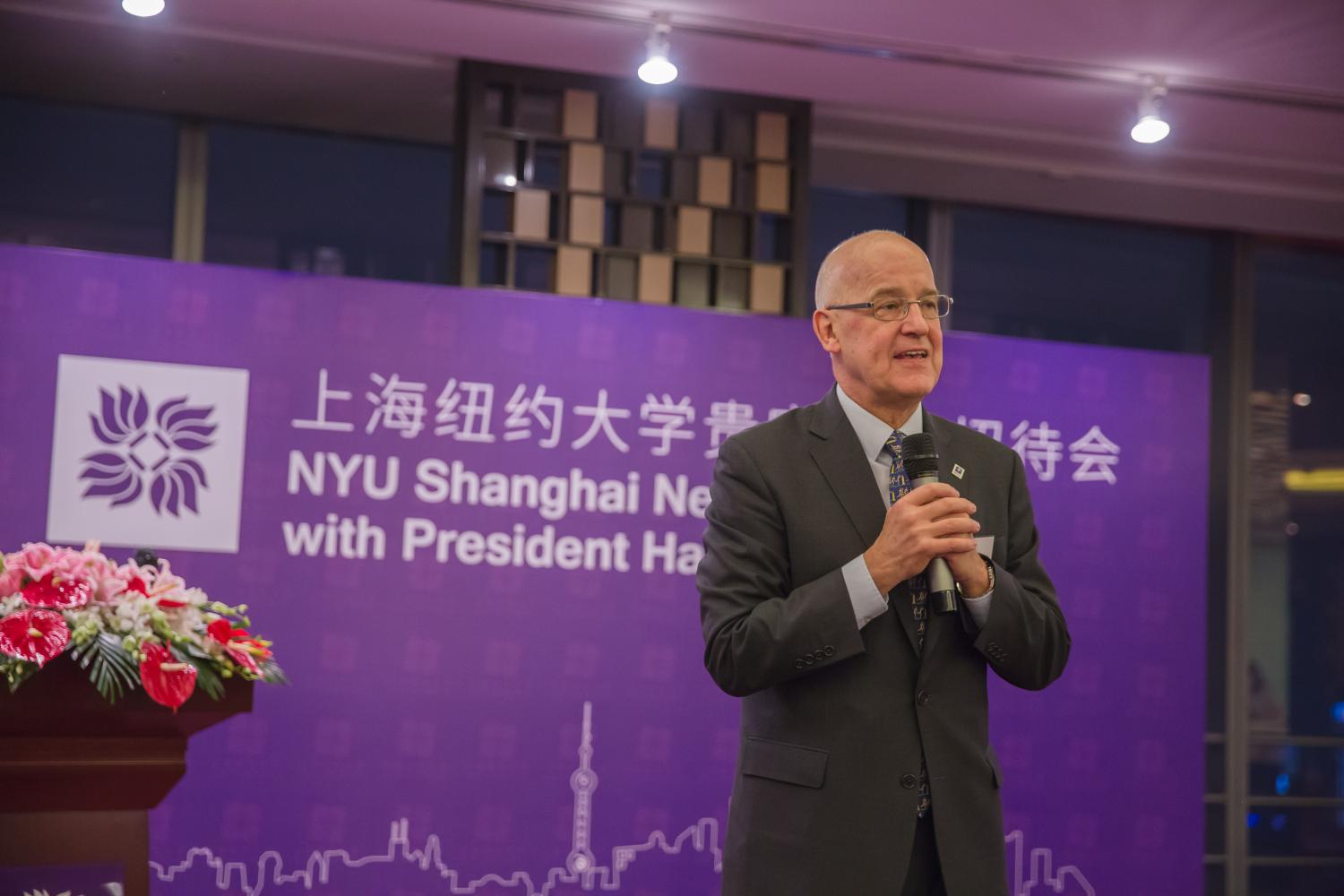 President Hamilton also addressed the room, first sharing his best wishes to everyone for good luck in the Year of the Monkey, and remarked how pleased he and Jennie are to be at the university. The new President then presented his vision of NYU as the future of higher education.  NYU is uniquely positioned to offer its students a global education, with a triangle of three portal campuses and eleven study away sites that are seamlessly integrated. He also reflected on the importance of NYU Shanghai, which acts as a doorway to China and all of Asia for the University.  He then invited Mr. and Mrs. Ding to join him on stage and, along with Chancellor Yu and Vice-Chancellor Jeffery Lehman, presented their hosts with two special gifts from NYU to express appreciation for their hospitality and support to NYU.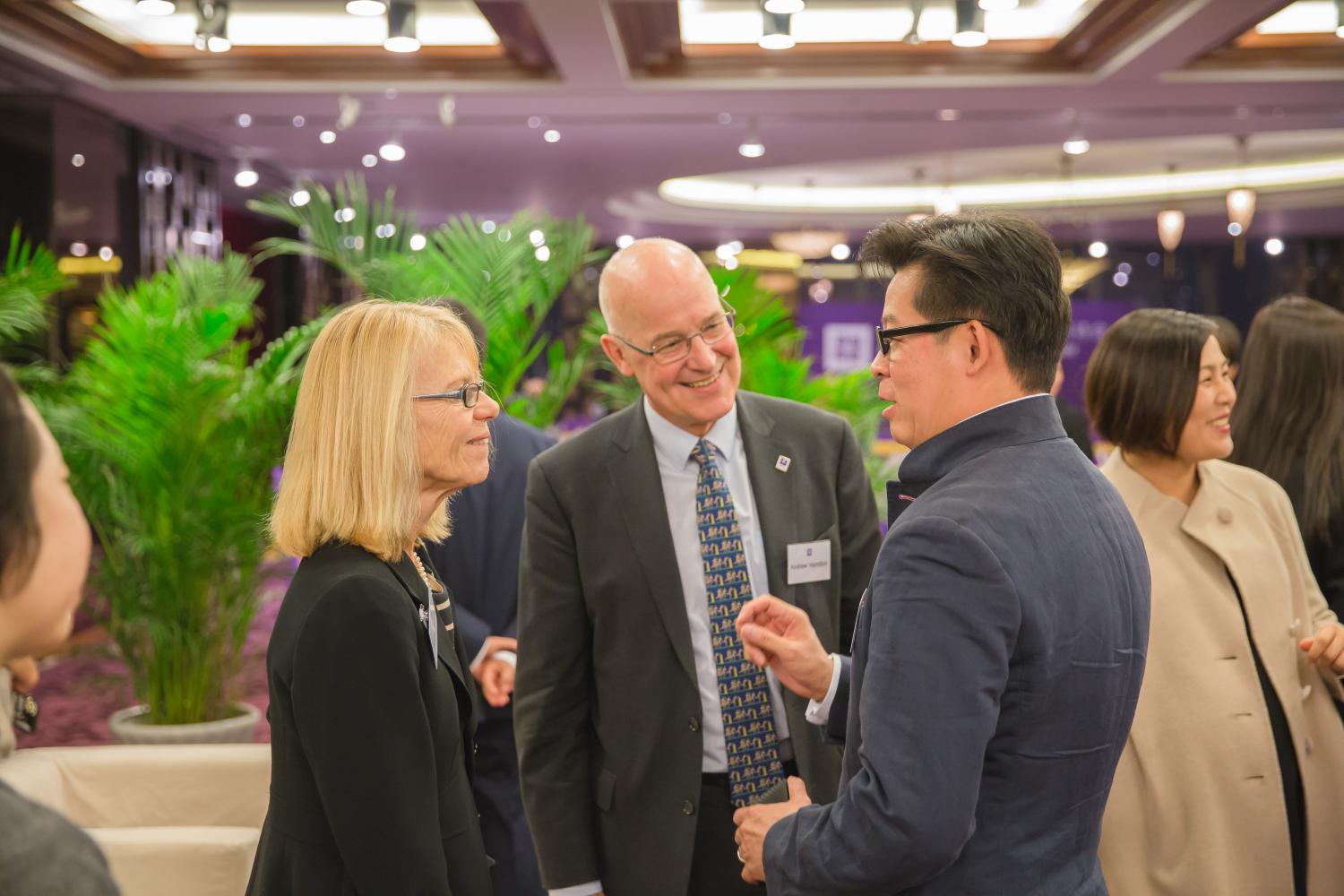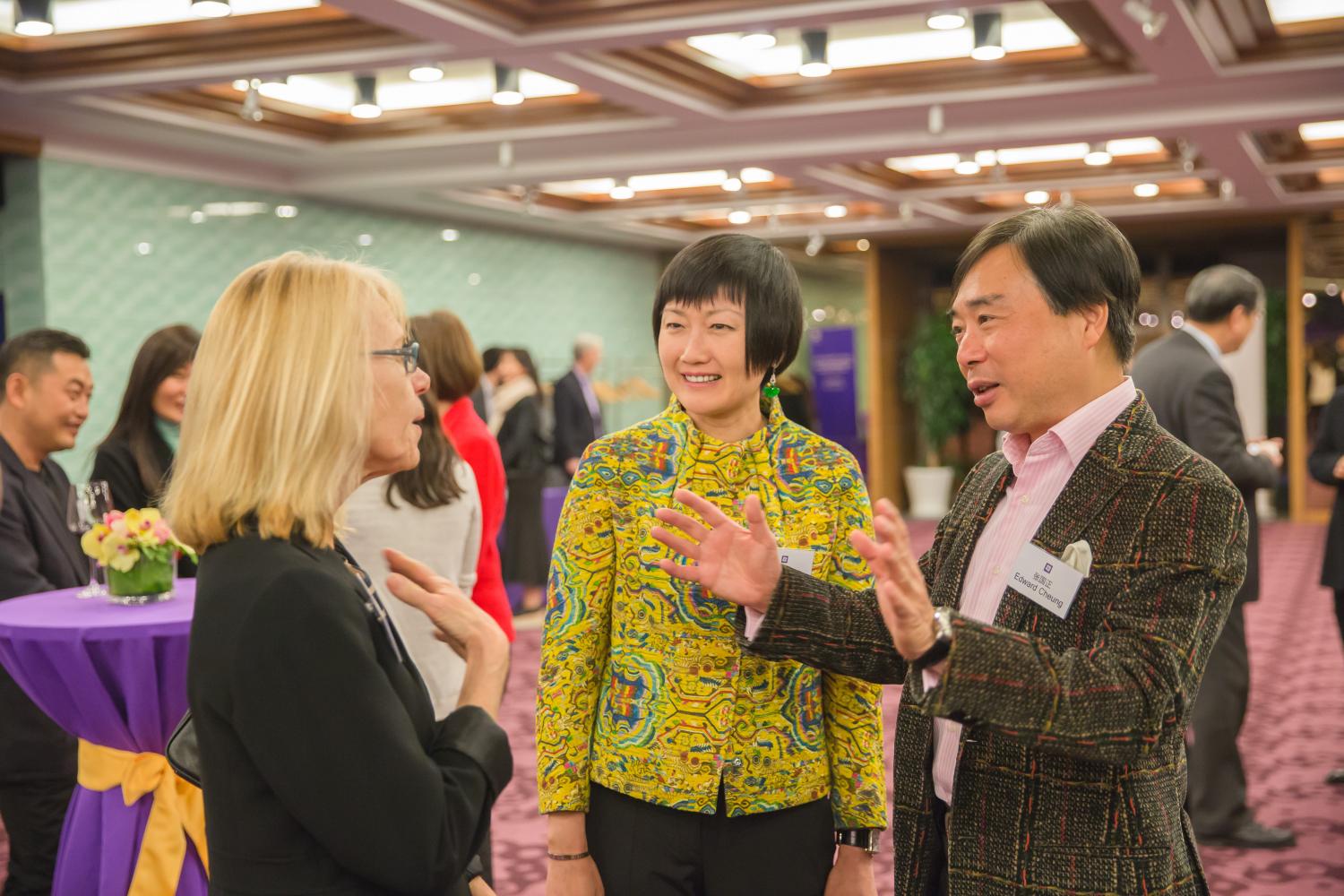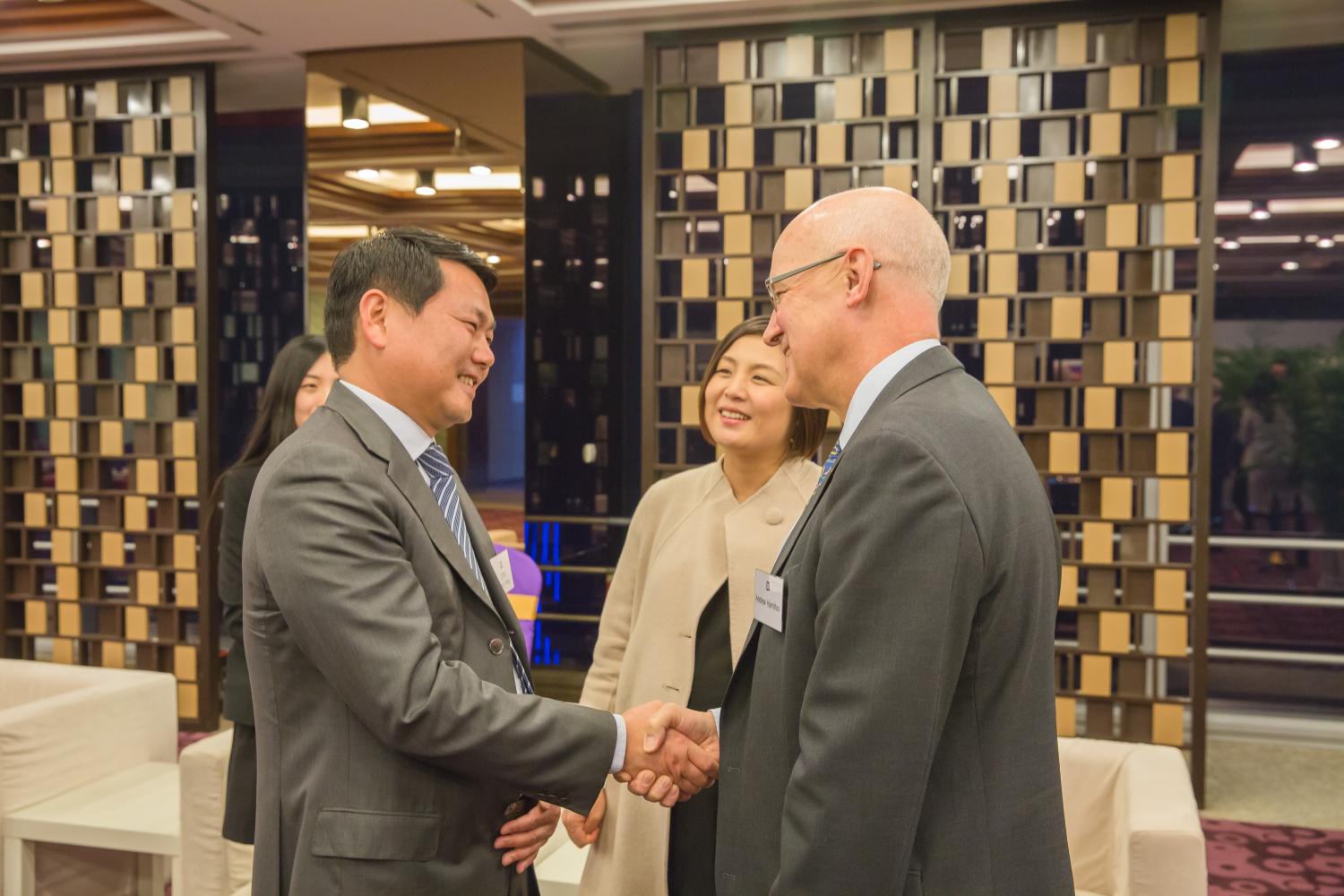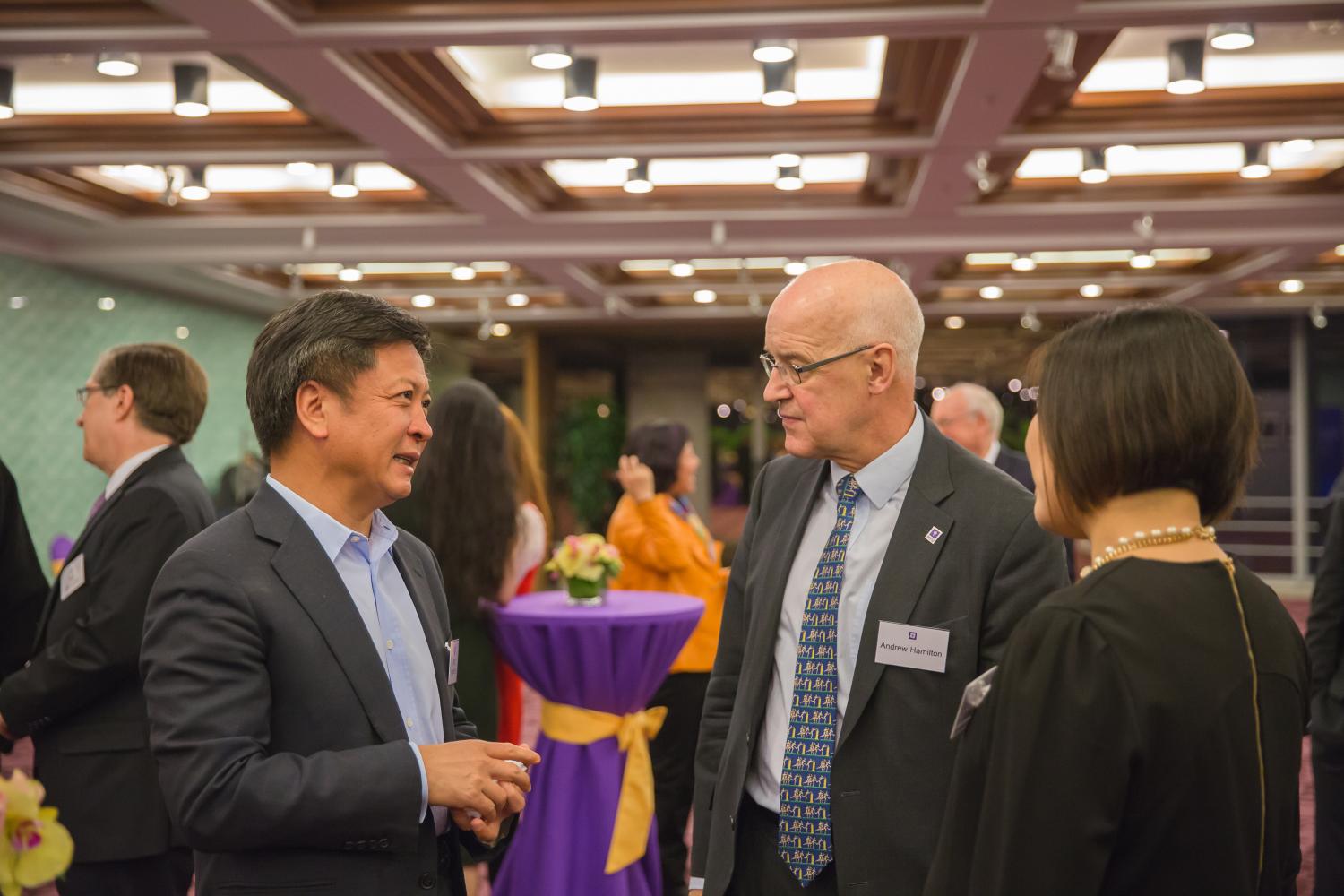 During the dinner, Mr. and Mrs. Hamilton had close interactions with all the guests. The attendees included many notable entrepreneurs and business leaders from various industries including real estate, automobile, telecommunications, education and finance.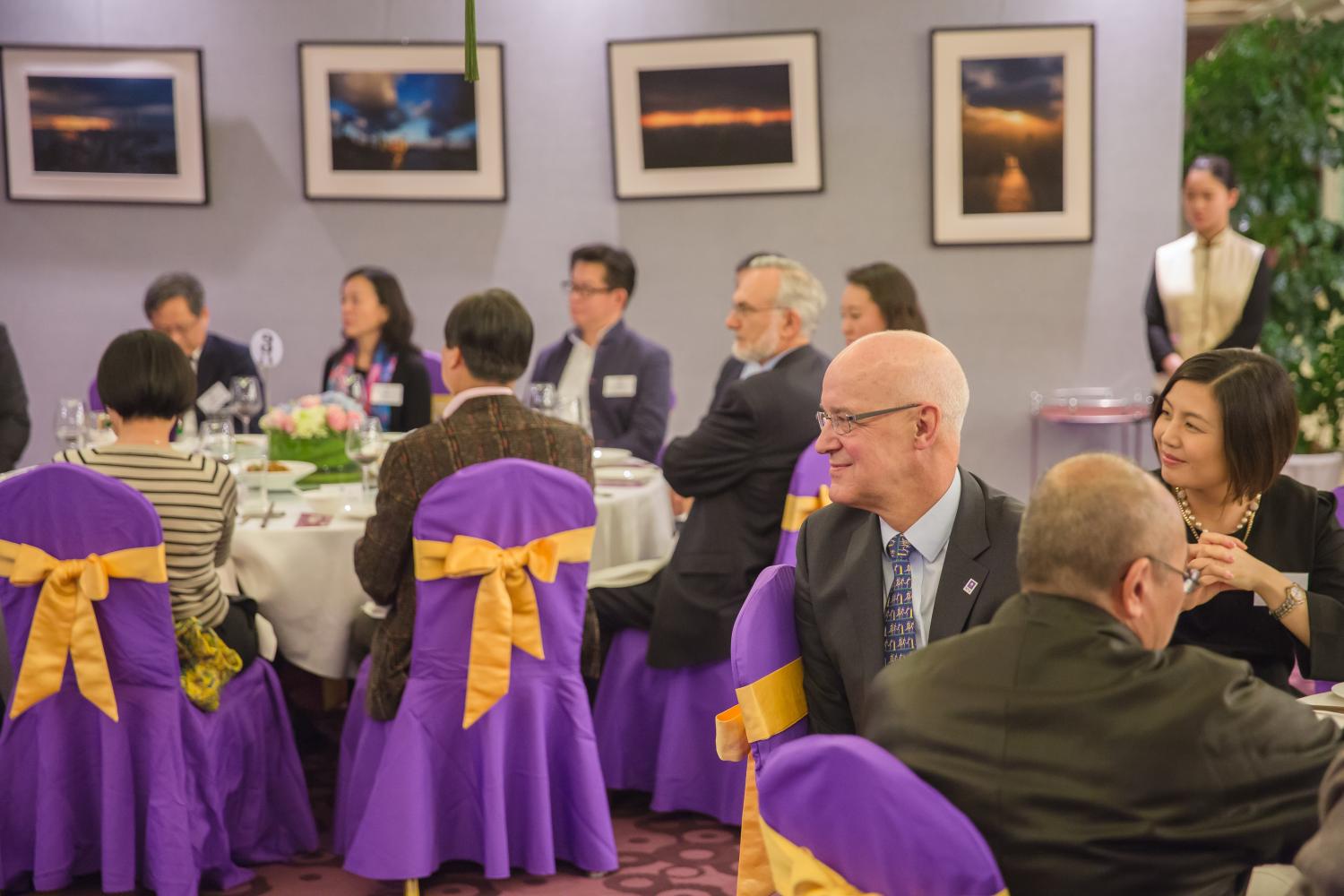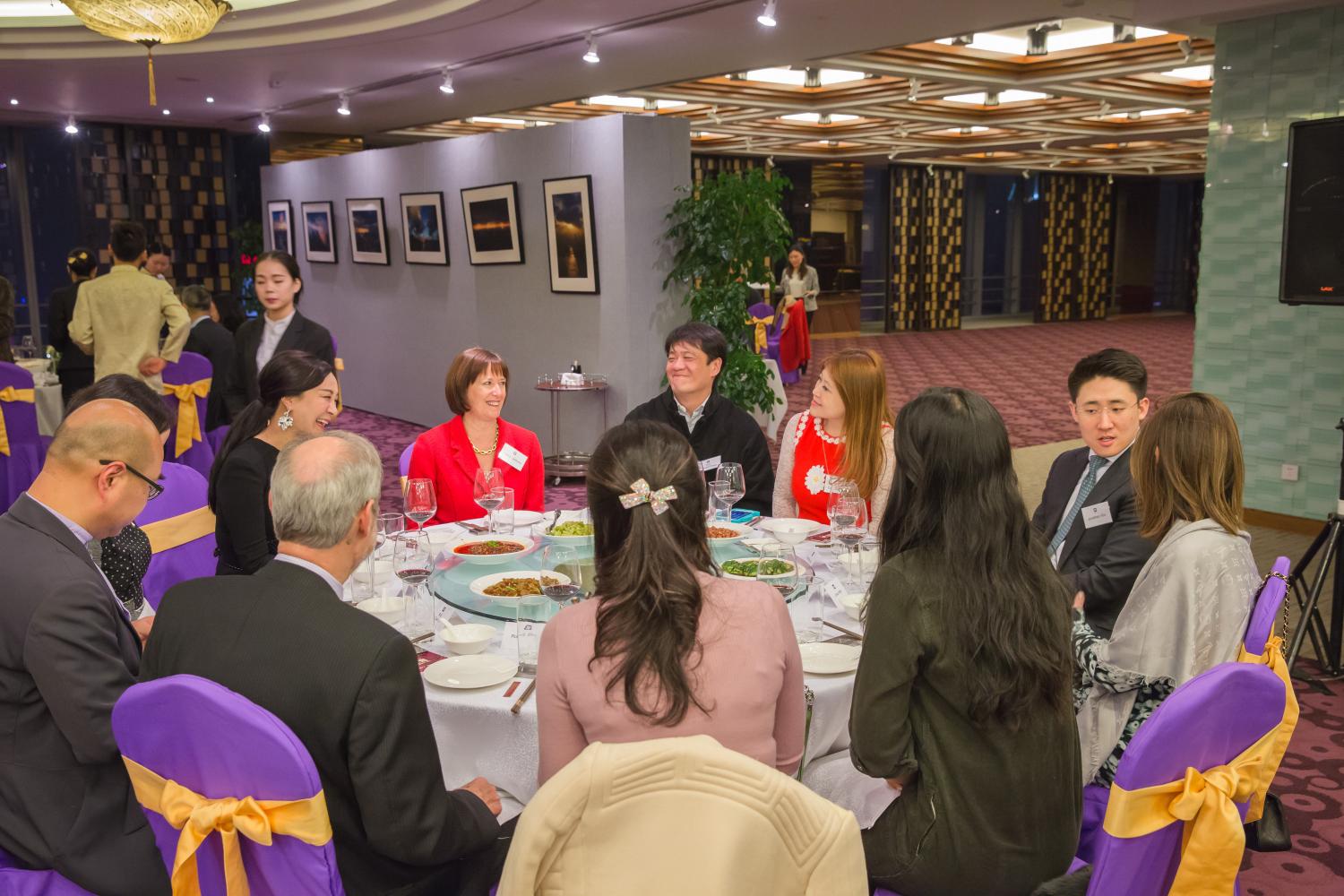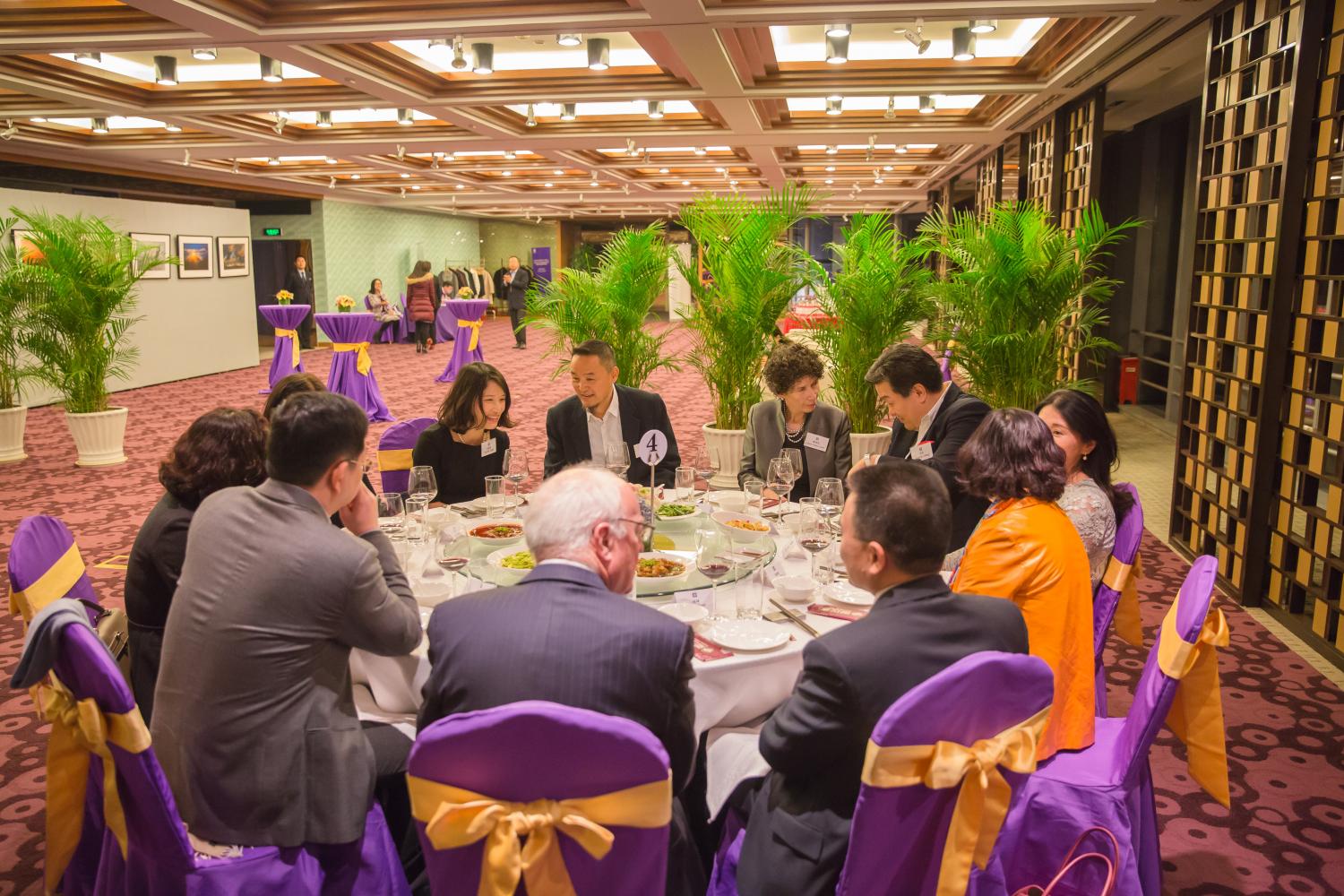 Many friendships were created as well as renewed this evening as attendees got to know each other, and many old friends seeing each other again.  This powerful community has displayed that it has the strength and force to carry President Hamilton's vision for NYU into the future.