You are here
NYU Shanghai Launches the Mini Course Platform: Liberal Arts Education at Your Fingertips

On April 22nd, NYU Shanghai officially unveiled its "Mini Course" (上纽课) online learning platform, providing the public with high-quality, open-access educational resources from NYU Shanghai.
Mini Course is a self-directed online learning platform. NYU Shanghai faculty offer short, pre-recorded online lectures in their areas of expertise. The course platform aims to offer the public equal access to higher education, promotes liberal arts educational values, and connects the University to audiences at home and abroad.
At the launch event, NYU Shanghai Vice Chancellor Jeffrey Lehman emphasized the significance of open-access educational resources, noting that universities serve society by sharing research outcomes and educational resources. NYU Shanghai's Mini Course platform epitomizes the next generation of online learning and allows learners to follow their curiosity and benefit from the faculty expertise.
The launch ceremony, co-hosted by NYU Shanghai's Education Development Foundation and the Library, attracted around 120 offline attendees with thousands more following the live stream online. Shanghai HiTime Real Estate (Group) Co., Ltd. President Zhang Suoming congratulated the project on behalf of HiTime Group and its chairman, Ding Jinsong, whose support has been vital since the creation of Mini Course and to NYU Shanghai since its establishment. He emphasized the importance HiTime Group places on education and praised NYU Shanghai for empowering self-directed learning, regardless of one's background. HiTime Group's collaboration with NYU Shanghai started a decade ago. "Universities play a sacred role in cultivating people, and NYU Shanghai has nurtured a large number of outstanding talents for society since its establishment. We are grateful to NYU Shanghai for offering a window for knowledge sharing. In today's rapidly changing world, it provides opportunities for everyone to create greater value for society."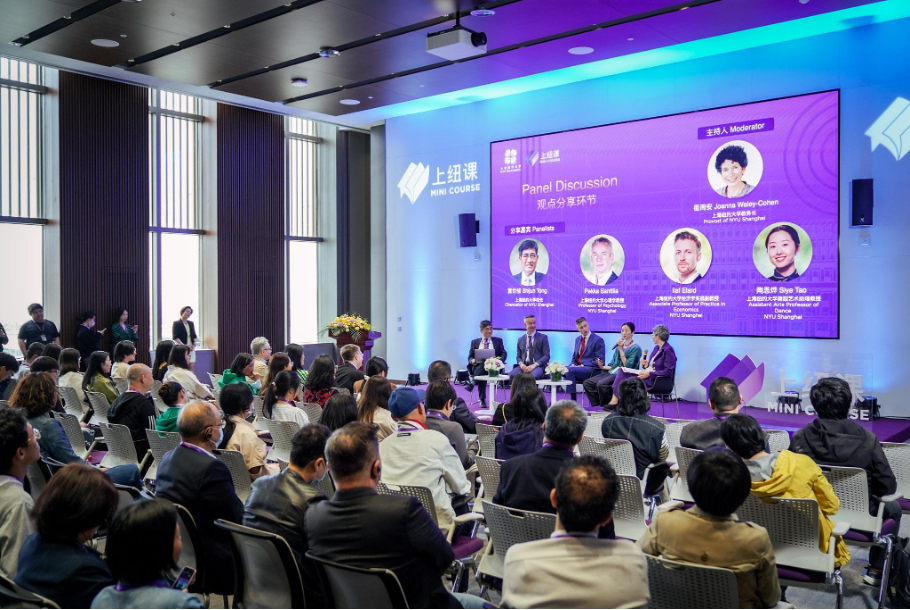 The range of courses offered on the Mini Course platform reflects the diverse and unique range of liberal arts education offered at NYU Shanghai. Covering topics including public speaking, dance, legal psychology, the Chinese family, history, philosophy, computer music, social media, GitHub, game theory, and blockchain, the Mini Course's official website features 11 meticulously produced courses. These courses are accessible through computers and mobile devices with a Mini Course app available on Apple and Android app stores and selected videos are made available through the Mini Course official account on Bilibili. 
The Mini Course platform is not a typical MOOC (Massive Online Open Course). The courses are taught by an international team of renowned scholars and industry experts with extensive experience, including the chancellors and provost of NYU Shanghai. According to the Research & Instructional Technology Services (RITS) team, who directed the project, the Mini Courses have been selected and tailored specifically for Chinese-speaking audiences. Rather than repurposing offline courses, they offer "basics +" courses, which are more interdisciplinary in nature. For instance, the Computer Music course fuses computer science and art. By combining historical materials with cutting-edge technology, the Mini Course series exemplifies NYU Shanghai's multicultural nature and commitment to liberal arts education.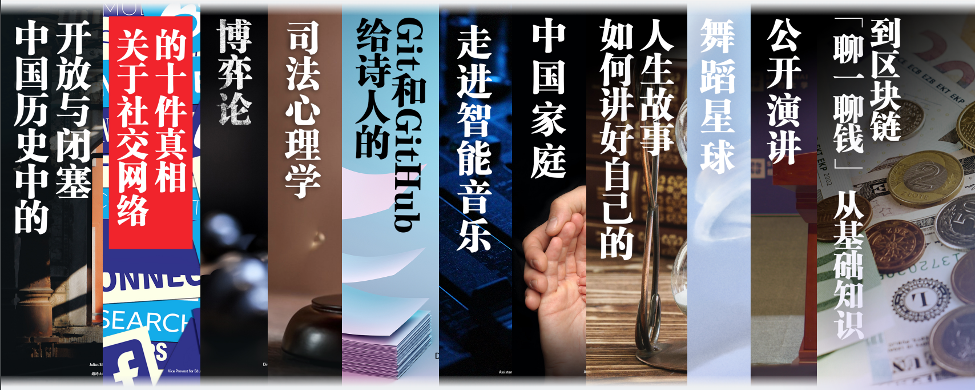 Courses online now
Each course on the Mini Course platform consists of from six to fourteen 10-minute long lectures with Chinese and English subtitles, and some provide additional reading materials and hands-on practical exercises. The courses integrate engaging content with captivating visual elements to fit the needs of online learners in China. The courses "enable learners to utilize their time effectively, explore diverse content, and maximize learning outcomes," said Zu Xiaojing, director of NYU Shanghai's library. 
NYU Shanghai Provost and Affiliated Professor of History Joanna Waley-Cohen moderated a panel discussion between some of the Mini Course instructors, including Chancellor and Professor of Philosophy Tong Shijun, Professor of Psychology Pekka Santilla, Assistant Arts Professor of Dance Tao Siye, Associate Professor of Practice in Economics Ilaf Elard.
——————————————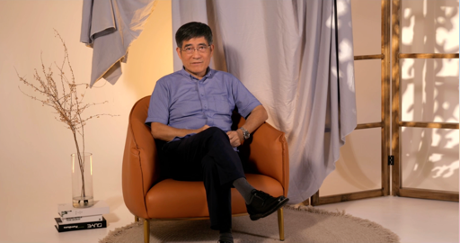 如何讲好自己的人生故事/How to Tell a Good Story of Ourselves
Tong Shijun, chancellor of NYU Shanghai and professor of philosophy, introduces learners to philosophical concepts in this course. "Socrates said that an unexamined life is not worth living," he said. "What I try to communicate through my course is that an unimagined life is probably not worth living either, and I try to bring forth some difficult and even crazy ideas [for learners to contemplate] in a way that is as understandable as possible."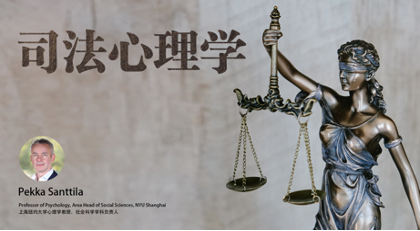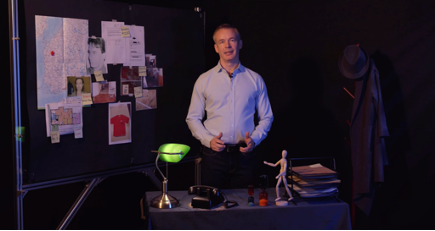 Professor Santtila is a licensed psychologist and specialist in legal psychology in Finland. He has provided investigative advice to the police for years and acted as an expert witness in numerous legal cases. His "Legal Psychology" course takes learners through a murder case he worked on, starting from the emergency phone call that launched the investigation.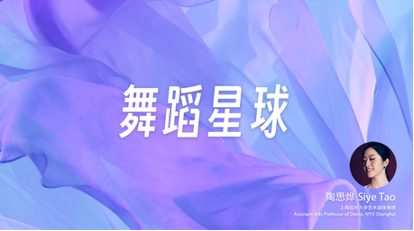 This online dance course is not what you might expect. Unlike the vast array of dance instruction videos available online, Professor Tao Siye instead asks, What is dance? Why do we dance? "[I want] learners of all ages to understand the core of dance, inspire more thinking, and experience the possibilities of dance," said Tao.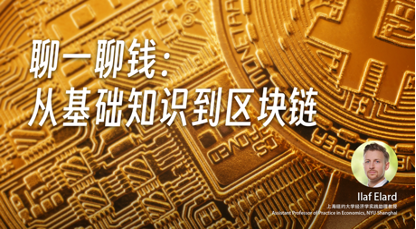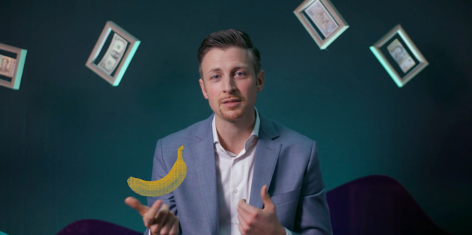 聊一聊钱:从基础知识到区块链/Let's Talk about Money 
Professor Ilaf Elard introduces the nature of money in 14 lectures. "The process of designing and recording the course was like creating a beginner's guide to the subject," said Elard. "I had to put myself in beginners' shoes, and try to explain concepts in the most understandable words."  The course was inspired by "Blockchain, Cryptocurrency, and Money," a course he teaches at NYU Shanghai and which was recognized by the Shanghai Municipal Education Commission as one of the "2022 First-Class Undergraduate Courses of Shanghai Higher Education Institutions."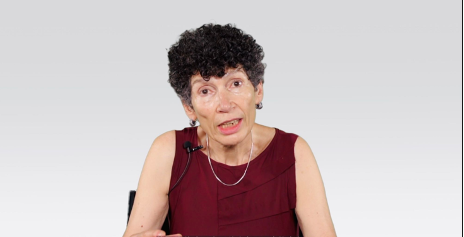 中国历史中的开放与闭塞/China: Open or Closed?
As a distinguished China studies scholar, Provost Joanna Waley-Cohen teaches Chinese history in English, providing ​​learners in China with a diverse perspective, and focusing on how global encounters have impacted China's development. 
——————————
NYU Shanghai's Mini Course platform has been a work in progress since its inception in 2018. Open-access liberal arts education is now just a click away. "The Mini Course platform represents our dedication and hope for expanding the accessibility of knowledge for everyone, and to utilize digital technology for lifelong learning," said NYU Shanghai Library Director Zu Xiaojing.
Click here to see the Mini Course website.