May 7, 2016 - About 30 friends who continuously support NYU Shanghai were invited to the University for a private evening with world-renowned artist Song Dong, who provided insight into his unique understanding of art and how it has profoundly informed his life.  Following the exhibition tour, Mr. Song Dong and guests gathered for dinner and pleasantries.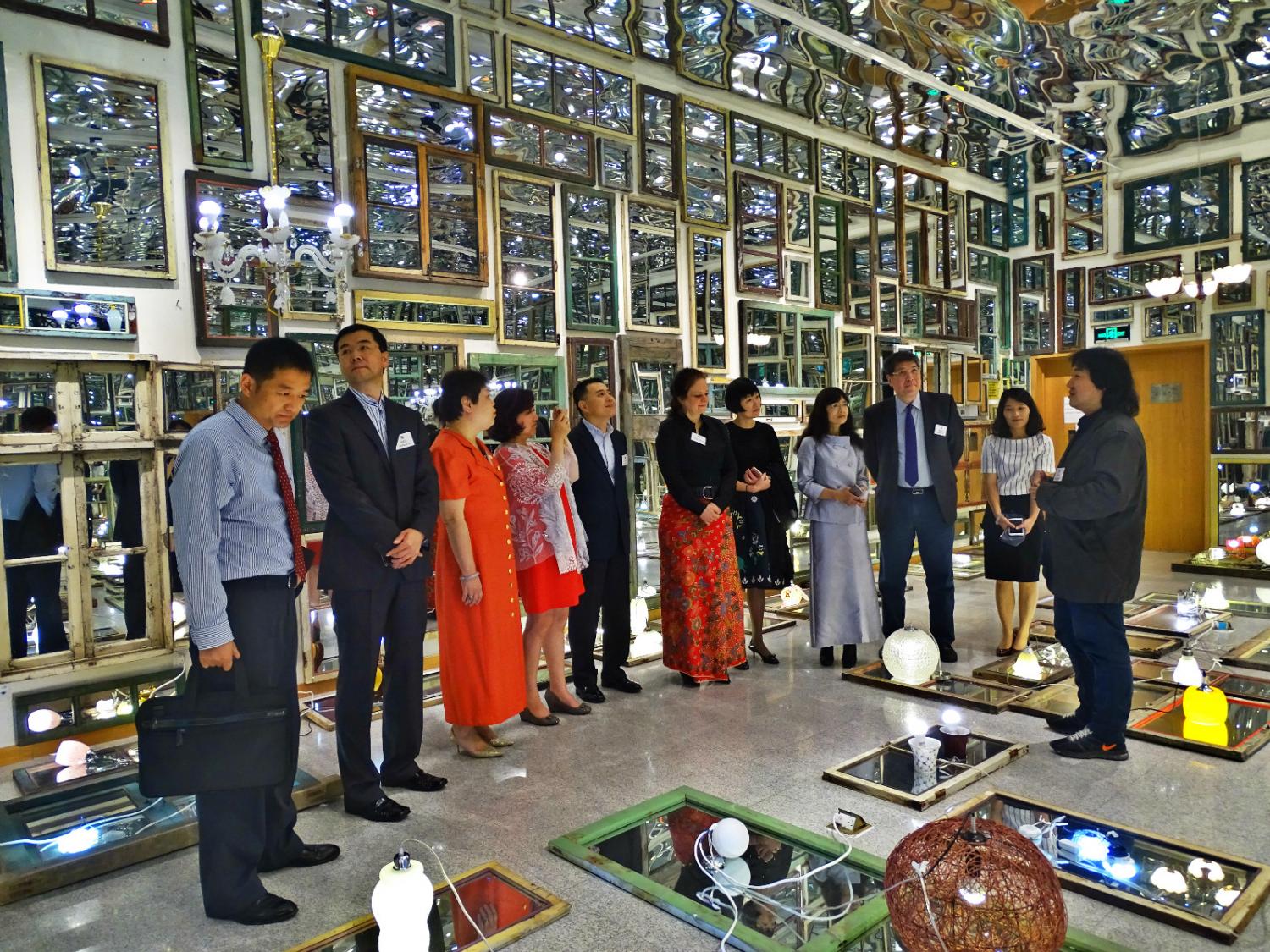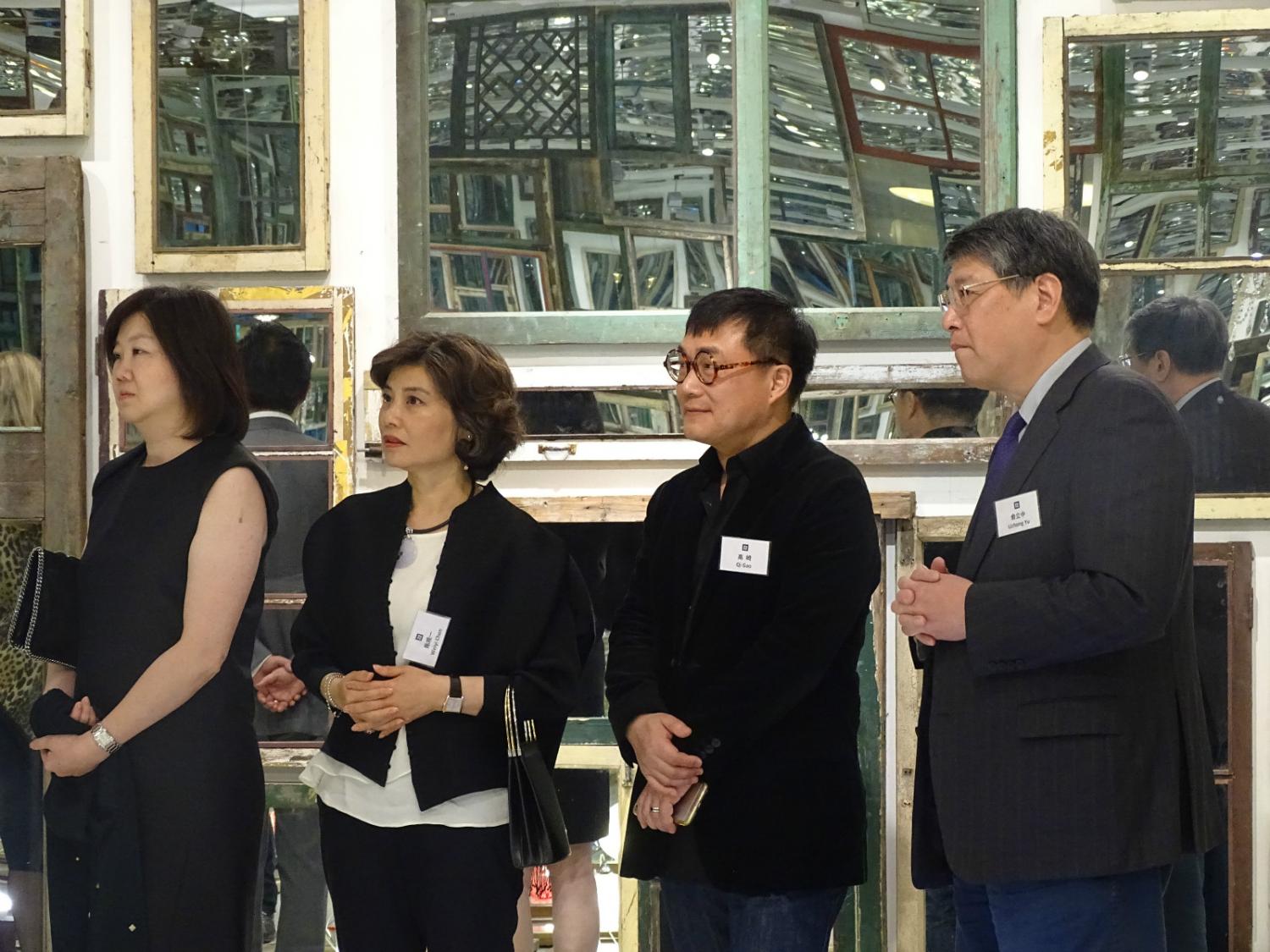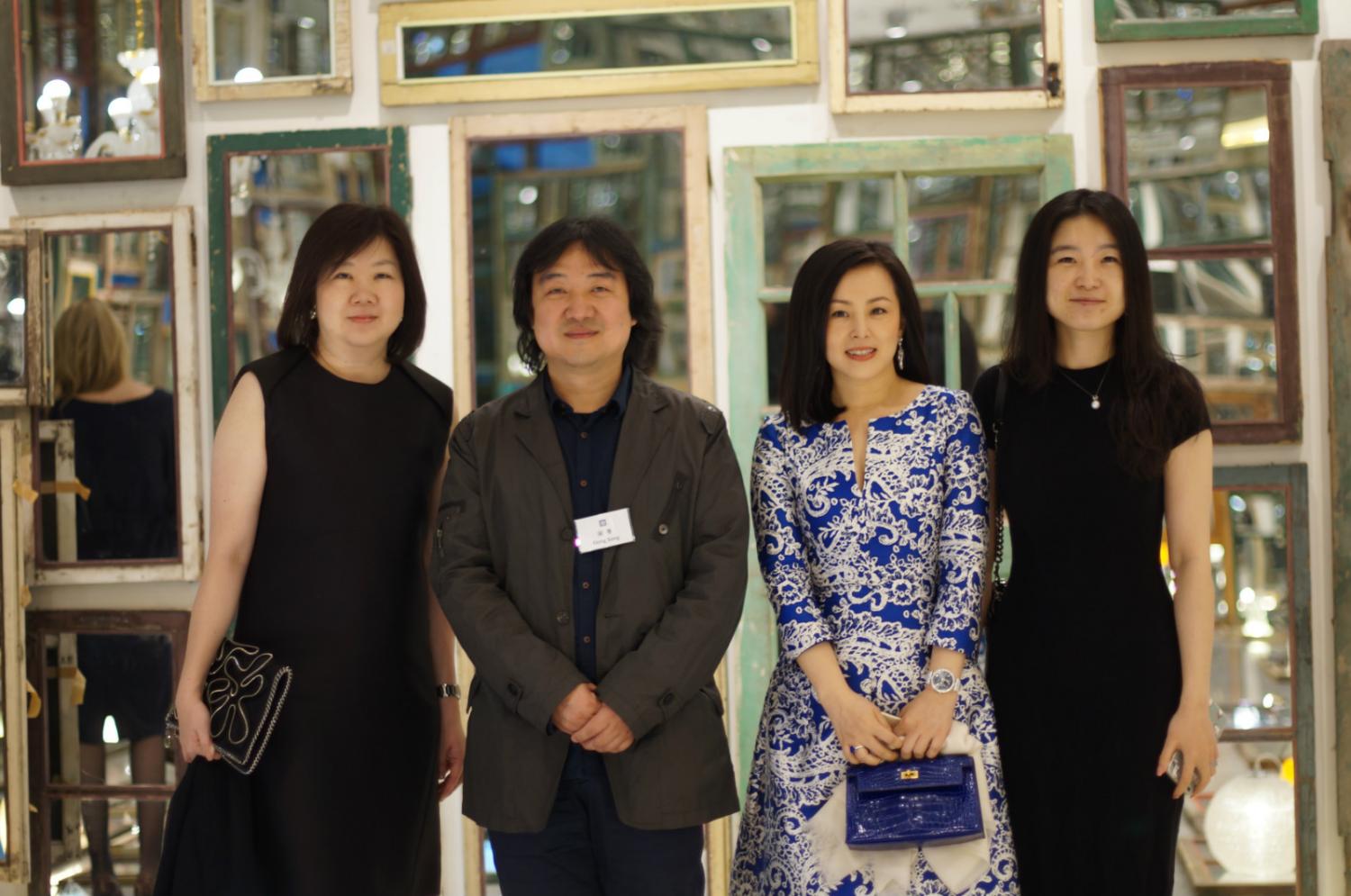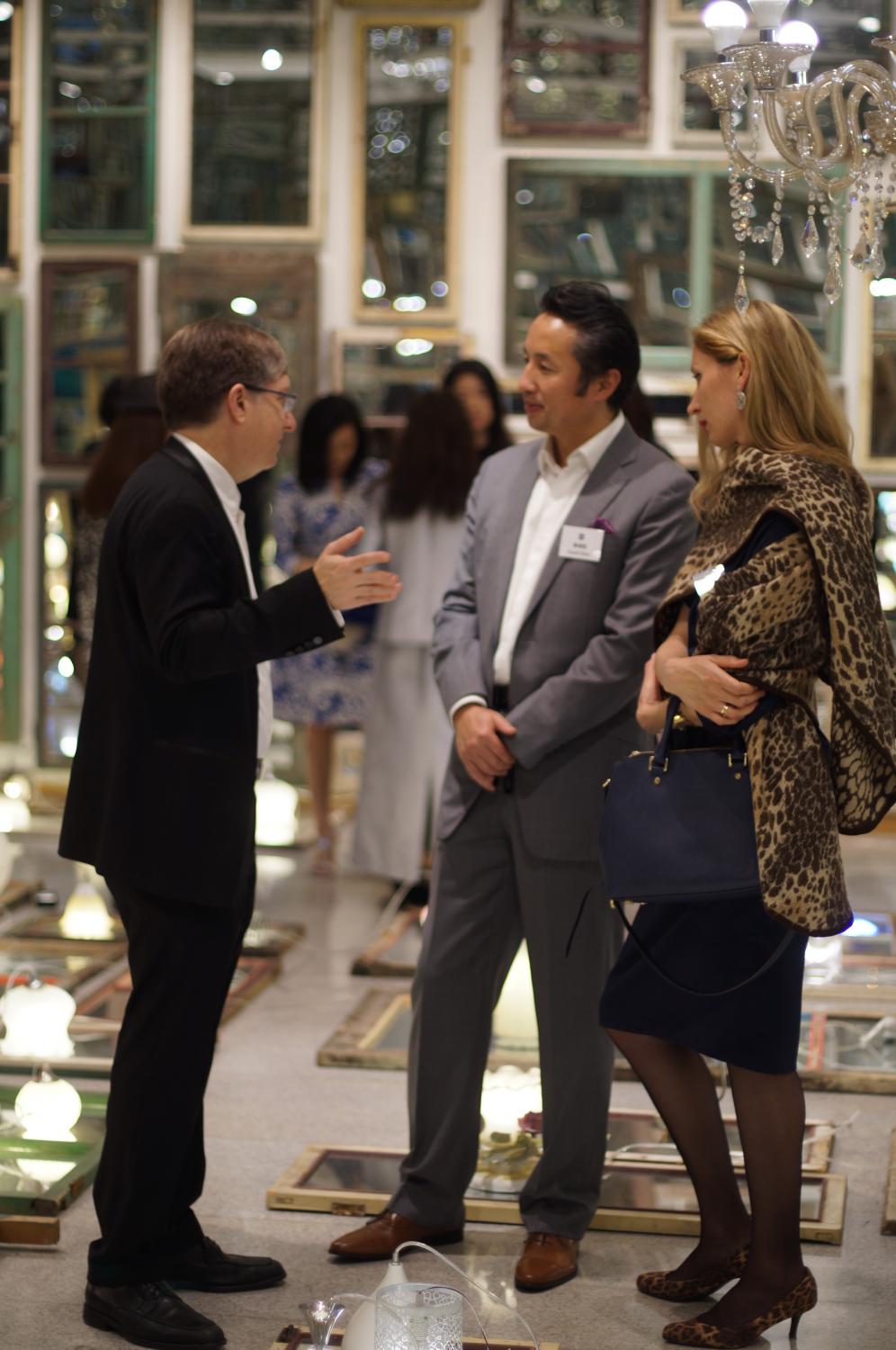 Artist Song Dong gave a tour of his installation, A Flourishing Void, and shared the creative inspiration behind the exhibit.

 

Song Dong visited the NYU Shanghai campus in February 2016 and was fascinated by the University, a cooperative experiment in international education situated in the heart of China's most important financial district. He compared NYU Shanghai to a laboratory operating inside a glass box, an observation which inspired this conceptual project. After an intense period of creative labor in his Beijing studio, Song returned to the NYU Shanghai Art Gallery with this large-scale, site-specific installation titled A Flourishing Void.

Chancellor of NYU Shanghai Yu Lizhong, Vice Chancellor of NYU Shanghai Jeffrey Lehman, Provost of NYU Shanghai Joanna Waley-Cohen, Gallery Director of NYU Shanghai Lin Qian, and Clinical Assistant Professor of Arts of NYU Shanghai Zhang Jianjun and Barbara Edelstein attended this event.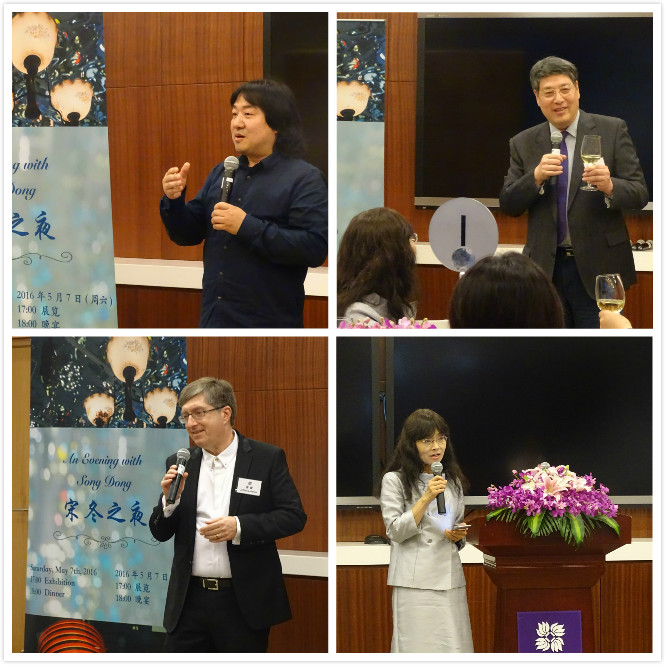 Artist Song Dong (top left), Chancellor Yu Lizhong (top right), Vice Chancellor Jeffrey Lehman (bottom left), and Gallery Director Lin Qian (bottom right) gave remarks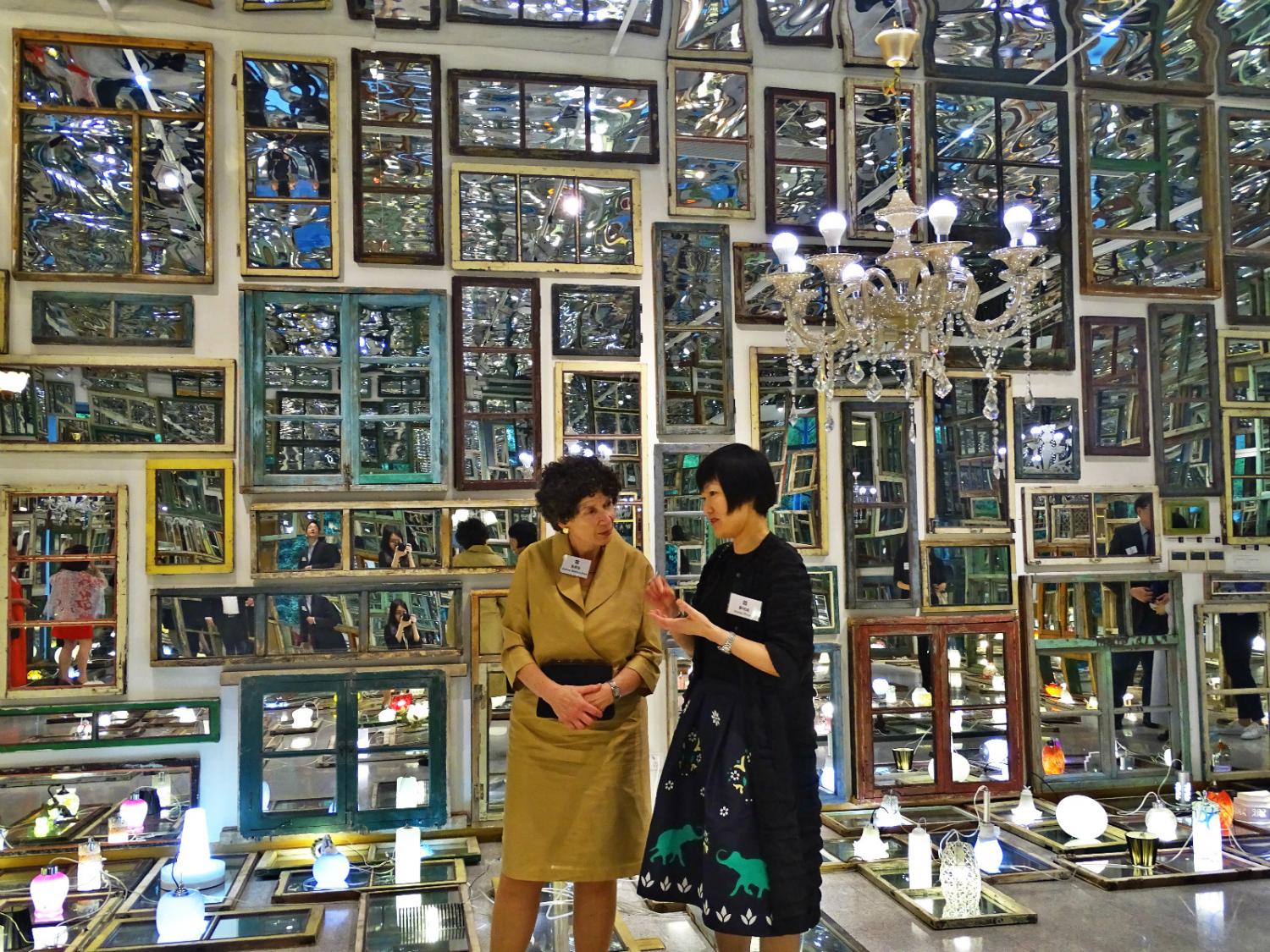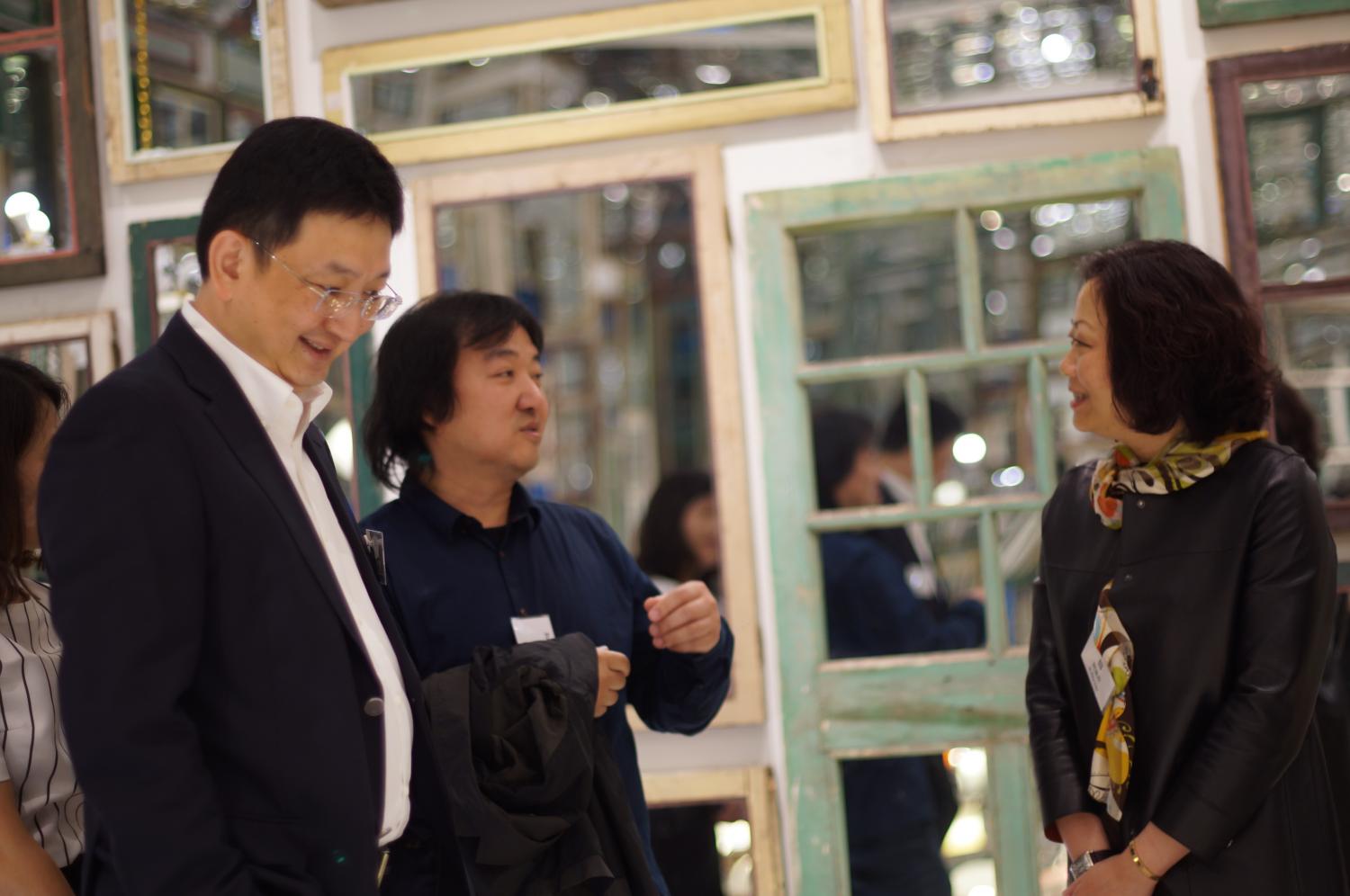 Song Dong is a Fine Arts graduate of Capital Normal University. His work, which encompasses sculpture, installations, performance, photography, and video, offers a conceptual exploration of discarded things and quotidian objects. His art has been featured at some of the world's most prestigious venues, including the Barbican Centre, London; the Museum of Modern Art, New York; the Vancouver Art Gallery, Vancouver; the Kunsthalle, Düsseldorf; and the Groninger Museum, The Netherlands.