Every summer, New York University hosts new student send-offs around the globe to welcome incoming freshmen and their families. From June 26 to July 7, three send-offs took place in Shanghai, Shenzhen, and Beijing respectively, co-hosted by NYU parent representatives and NYU Shanghai Education Development Foundation.  About 570 new students and their parents participated in the events. 
For most incoming students and parents, send-offs are their first close encounter with NYU. Students meet with their classmates before arriving on campus and receive guidance from university officials. Parents are able to learn about their children's future university life and start building community among peer parents. 

At each send-off event, Xin Wei, Assistant Director of Alumni Engagement in Asia Office of NYU Development and Alumni Relations, shared some admission facts about the Class of 2022. This is the most competitive class NYU has ever enrolled.  For the first time in NYU history, undergraduate acceptance rate of the New York campus has dipped to 19 percent - from 28 percent last year and 35 percent five years ago. For the 11th year in a row, NYU reported record-setting application numbers for admission. This year, NYU received over 75,000 applicants for first-year admission, the largest number of applicants that a private university received in the US through the Common Application.

The Assistant Vice President of NYU Global Services, Sherif Barsoum, shared advices and tips with incoming freshmen.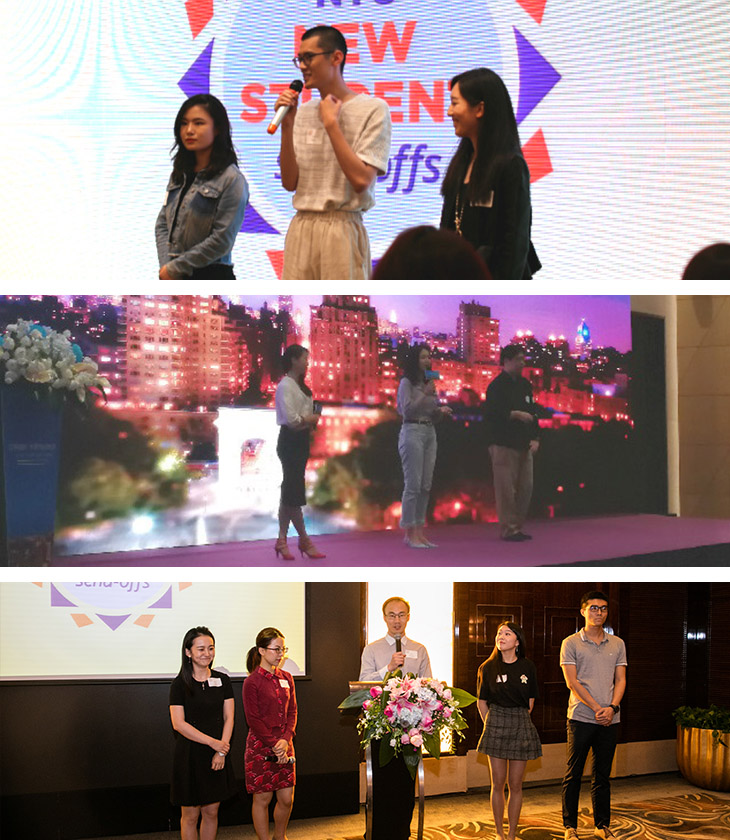 Current NYU students and alumni shared their NYU experience and answered the questions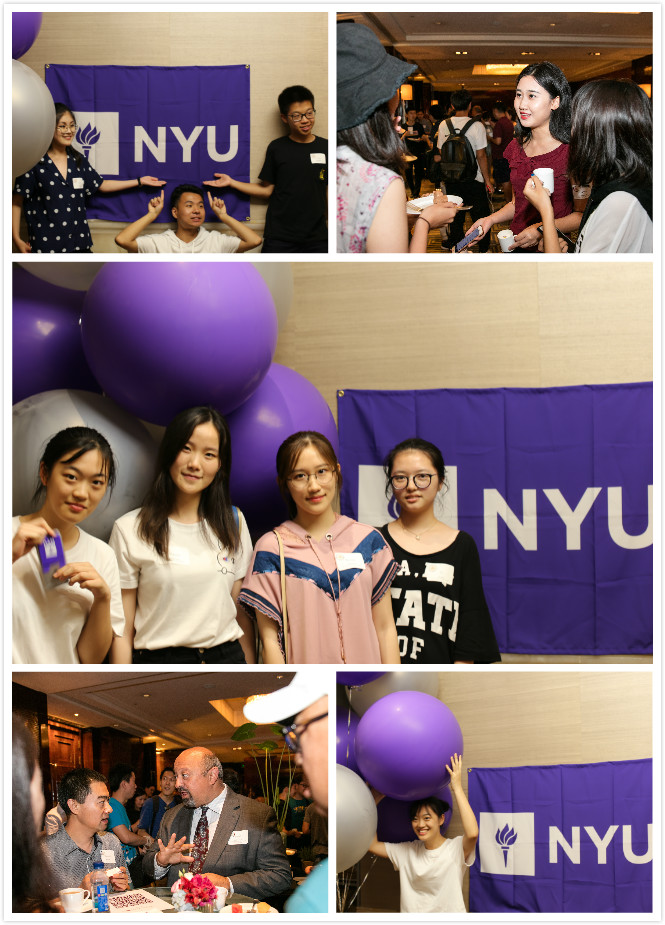 Networking and mingling hour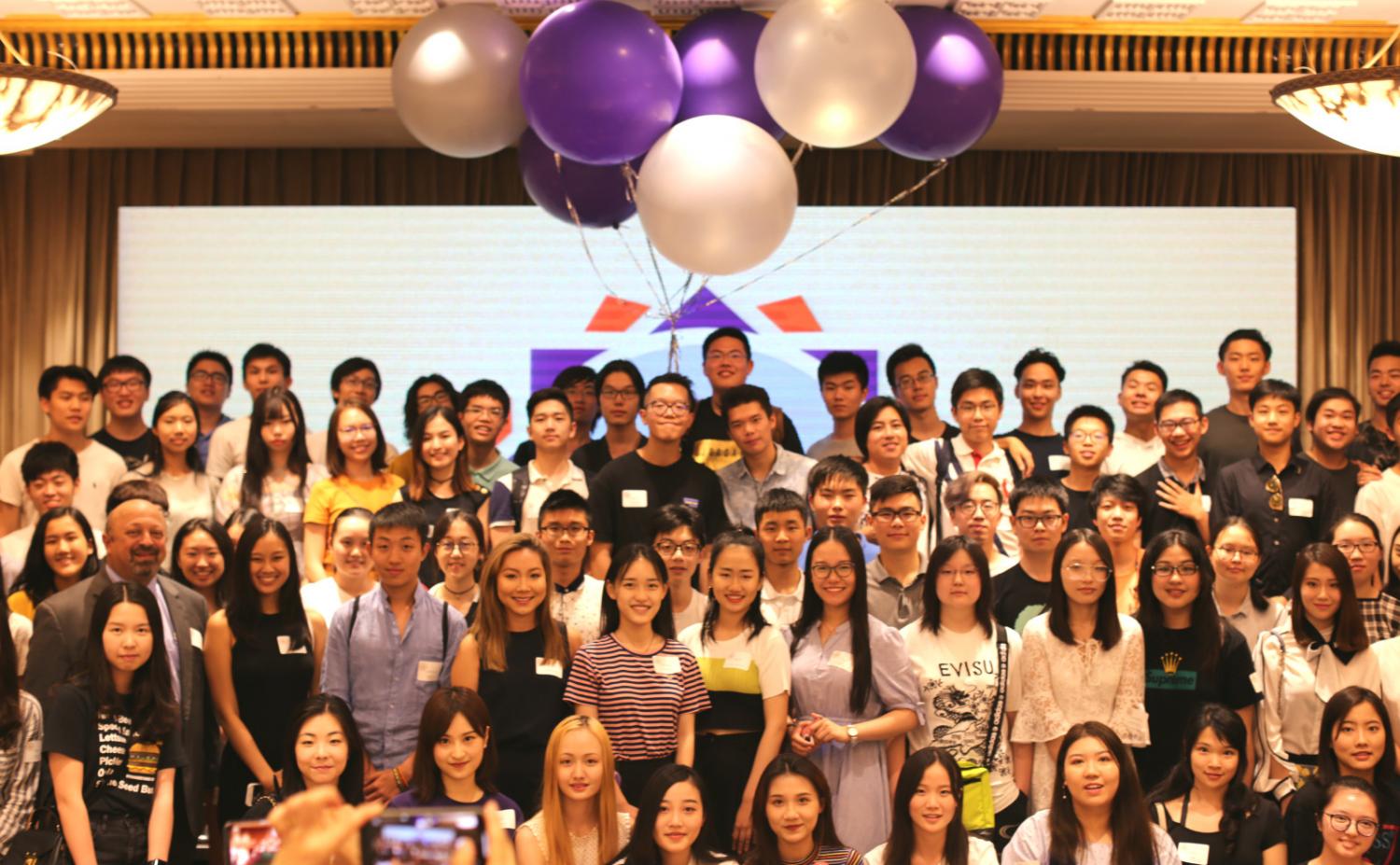 Shanghai New student send-off group picture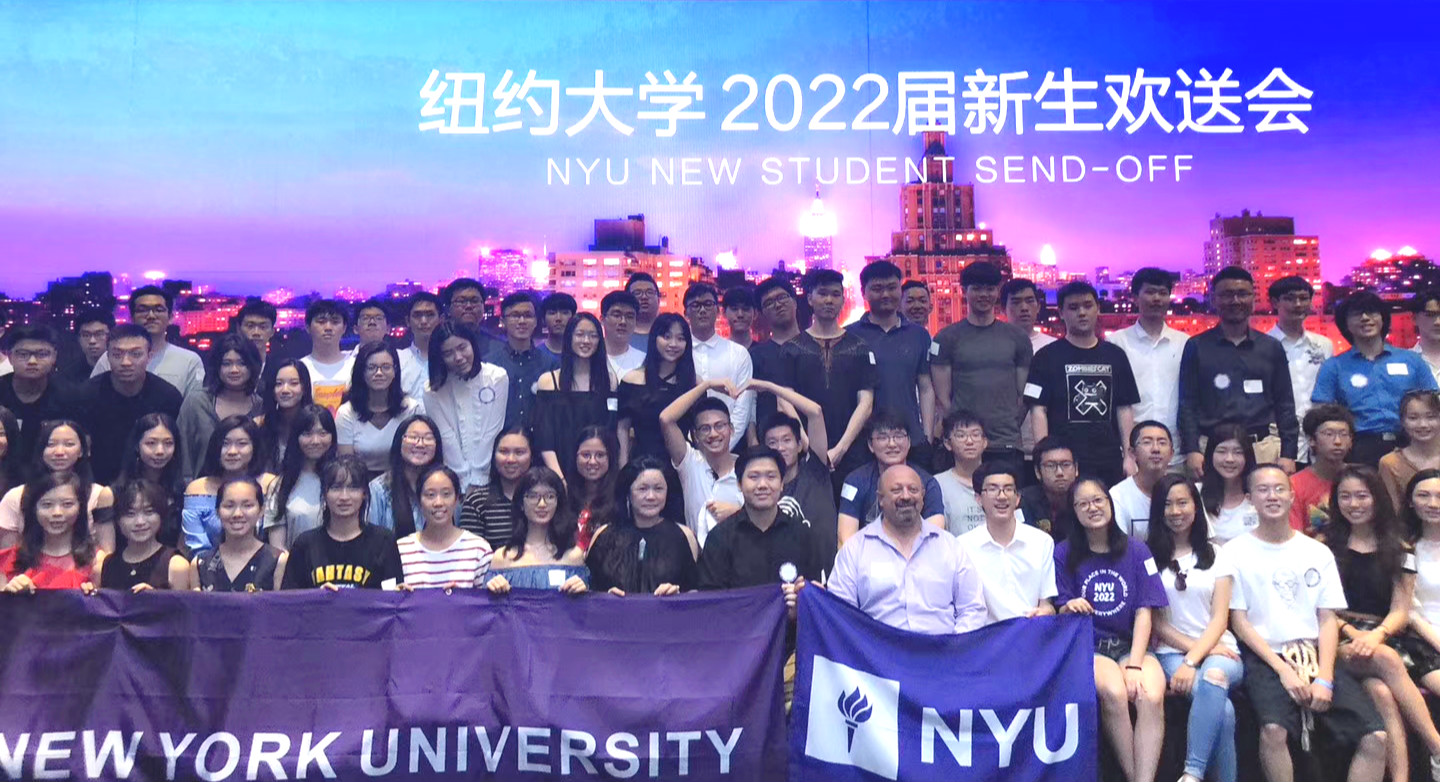 Shenzhen new student send-off group picture

Beijing new student send-off group picture